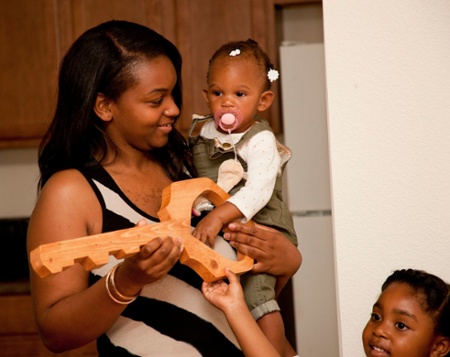 When we can come together as a community in commitment to justice and equity, we all benefit. And with community integral to our mission – building homes, communities, and hope – Habitat stands committed to bringing people of all backgrounds together in partnership and common purpose to build communities where everyone feels represented, respected, and loved.

But with a word we use so much, it's important to take a step back and think about who that community is. In short, it's all of us. It's everyone – regardless of our color, background, faith tradition, gender identity, or sexual orientation. And it means that we welcome everyone in both the community we serve and the community that helps us serve, in our work to break down barriers and build toward justice.
First, we must learn from the past.
While we need more housing for all, some in our community have felt a disproportionate impact from the housing crisis due to systemic inequality and the history that built that system. We must recognize the inequities inherent in a system that has marginalized some in our community. It's an injustice we see manifested in the heightened housing discrimination faced by the LGBTQ+ community, and in the systemic racism that has for too long denied and diminished housing opportunity to people and families of color – particularly Black families.
Habitat for Humanity International's Diversity Statement

All are welcome.

Walls. Our mission is to raise them so a family can find comfort, security, an affordable place to call home.

Walls. Our ethos is to remove them so that all can feel welcome, visible, respected, supported and valued.

Whether on a work site or in the workplace, we are committed to removing the visible and invisible barriers to opportunity and self-expression — barriers that limit a person, a family or an employee from reaching their full potential.

Wherever you find us, we stand tireless in our commitment to foster a culture where diversity, equity and inclusion are core to our thinking, strategies and actions.
And housing inequality is both fruit and root when it comes to injustice. Housing inequality is the fruit of such factors like a history of racist policies – including Jim Crow laws and redlining practices – which meant the de jure and de facto segregation of Black families and other families of color, and the denial of opportunities in critical areas like education and, yes, housing. They're policies that have restricted access to housing and, in particular, the ability to own a home.
While the Fair Housing Act of 1968 works to reverse these unjust policies by prohibiting housing discrimination based on race, religion, sex, disability, familial status, and national origin, the stain of residential segregation remains. And while only this year, an executive order has extended federal protection against housing discrimination to our LGBTQ community, it remains uncodified. As of March 2021, only 27 states and the District of Columbia include prohibition of housing discrimination based on both sexual orientation and gender identity. What's more, implicit bias continues, so that even where not explicitly sanctioned by law, discrimination all too often results in these inequalities being perpetuated.
And housing inequality is the root of yet more injustices. Access to safe, decent housing has a profound impact on a family's well-being that goes far beyond a roof over their heads. It can reverberate in a family's health, financial prospects, community engagement, educational achievement, and more. In particular, the denial of homeownership opportunities negatively impacts families' ability to achieve stable housing and invest in their futures, along with refusing them a key tool for building equity and generational wealth.
Now, we must move forward – together.
But in the face of a wide-ranging and deep-rooted problem, we have a broad array of ways to build solutions. First, we can start with education. By taking a posture of listening and learning, we can know our history, where we stand, and what work remains before us as we move toward equity. Habitat for Humanity has recently released the Why Housing Matters series, a compilation of evidence briefs that examine questions like, "What are the benefits of homeownership?", "Who has access to homeownership?", and "How does homeownership contribute to wealth building?" By digging into questions like these, we can begin to understand the critical value of homeownership to families and communities, and how to foster justice through housing – particularly for underrepresented communities.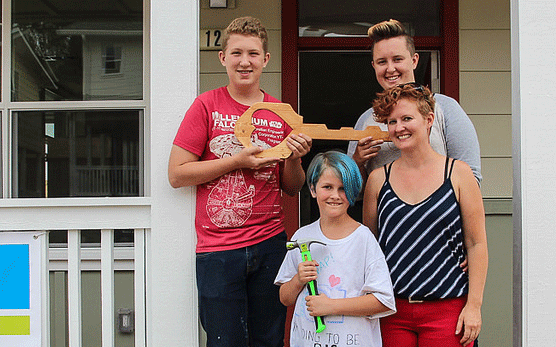 We can raise our voices and work as a community to advocate for policies that ensure fair access and bolster opportunity in housing and homeownership for underrepresented communities – such as supporting the Fair and Equal Housing Act that will add clear non-discrimination protection for LGBTQ individuals and families under the Fair Housing Act, and continuing to unveil and fight against housing discrimination that impacts our BIPOC community.
Habitat's Cost of Home initiative – a five-year advocacy campaign aimed at helping 10 million people gain access to safe, decent, affordable homes – mobilizes the community's passion across local Habitat organizations to support policies that will house more of our neighbors. Cost of Home works to increase supply and preservation of affordable homes and acquire the land to make this possible – while specifically focusing on increasing equitable access to safe, sound credit for underserved populations and strengthening the communities they live in.
It all comes back, again, to that word: community.
Creating a community that decently houses us all. At Habitat, that community is our core. We stand committed to learning from, working with, and advocating for the diverse fabric of that community – in the people we serve and partner with, the people who staff our offices, sites, ReStores, and workshops, the people who lead from the boardroom, and the people whose generosity of time and resources make it all possible. Together, we'll build that world where everyone has a decent place to live.