When you're looking for the ways that women build at Habitat, you can start at the top. Women lead at Habitat East Bay/Silicon Valley from the highest levels of management, and that includes our Chief Financial Officer and Chief Operations Officer, Jean Bridges.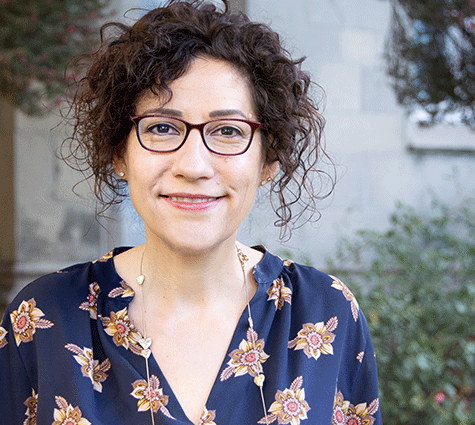 Jean has spent nearly her entire career in affordable housing and construction, which not only makes her a perfect fit at Habitat, but also a seasoned and capable leader. In her capacities as CFO and COO, Jean works to ensure we have the resources, planning, procedures, and tools "to fulfill our mission and serve our community."
Jean's steady and determined leadership couldn't have come at a better time.
Less than a year into her tenure on our Senior Management Team, "our worlds got turned upside down with the pandemic," she remembers. With Jean at the helm of our Finance and Operations teams, Habitat East Bay/Silicon Valley has been able to build more and serve more people than ever, even in this time of crisis and upheaval. And it's that spirit of service that makes the job most satisfying: "It is really fun to celebrate our 'wins' together," Jean says of the Habitat team, "whether that's the discovery of a new path forward to enable us to build more, the approval of a new project, the completion of a project or a home, or a shared celebration of success in a great donation and how we were able to utilize it."
"In other words, just the visibility of diversity in leadership is important in its own right. Leaders from a diversity of circumstances and backgrounds let people know that it is possible for them."
Jean is all too aware not only of the importance of her role, but the symbolism of it – particularly in a role traditionally dominated by men. "I think people who are growing in their careers being able to see the leadership paradigm shift and become more inclusive is important," Jean points out. "In other words, just the visibility of diversity in leadership is important in its own right. Leaders from a diversity of circumstances and backgrounds let people know that it is possible for them."
When it comes to empowering women, Jean looks also to the people and families Habitat serves. It is key that Habitat's work benefits so many other women because "in many ways," Jean says, "women are the engines in their families and communities."
Jean appreciates the fact that Habitat's mission serves to foster equity and justice in so many ways, particularly when it comes to homeownership. "Homeownership has been the way that many in the United States have managed to build generational wealth for their families," Jean says. By bringing this opportunity within reach of more families in an equitable way, "it means that there can be wealth-building and stability and growth and all the other wonderful things that come with homeownership for a broad swath of people – for the many, not the few."
For anyone interested in supporting Habitat, Jean welcomes the help and believes the benefit goes both ways. "I think everyone can find something rewarding about being involved in Habitat," she says. For Jean, so much of the reward in Habitat comes from the community that manifests our mission, and she is grateful for it: "I have found purpose and direction in waking up each day to join all of you in doing this work."