Dear Habitat Community,
We are no strangers to crisis. For years, we have built through a severe housing crisis – and your support has made it possible. Today, COVID-19 threatens our community, especially our most vulnerable, and we need your help more than ever to build through it.
Californians have been ordered to shelter in place and all Habitat volunteerism has been halted. However, construction of affordable housing and housing for people experiencing homelessness has been deemed an essential service, so Habitat will build on. We are doing it – with a lean staff and vigilant safety protocol – because we must.
We must build because as we are ordered to stay at home, it is clear how vital it is to have a decent, safe place to live. A crisis like this shows us all too well why housing is essential. Now is the time to support families in overcrowded and substandard housing. Now is the call to build for our neighbors who cannot afford to miss a paycheck or lose childcare. To build for those whose health depends on safe housing. To build for those who work in the path of the virus. To build for those with no home in which to shelter. With your help, we will build.
To build without the volunteers who are the engine of our mission means critical work delays. We are bracing for increased costs as we struggle to meet deadlines that affect our funding, our construction pipeline, and most of all – the people who depend on us.
Our mission is critical. The COVID-19 crisis puts the constant crisis of housing into sharp focus. You have made it possible for Habitat to offer a hand up to thousands, helping them create lives of stability. Now, Habitat asks you for a hand up, to help us keep building forward.
With gratitude,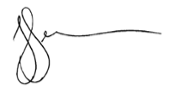 Janice Jensen
p.s. This crisis has impacted us all, but if you can, please help Habitat answer this need by donating today.