Condo-style living in Fremont available at an affordable price! Habitat East Bay/Silicon Valley has partnered with the City of Fremont to build a 30 home development featuring a large community area for family and children to play as well as private decks and balconies. Our high quality and energy efficient condo-style homes are available in several floorplans and feature garage parking.
Phase 2 of Central Commons will be sold to households earning between 80% Area Median Income and 120% Area Median Income.
For reference, the current annual income range for moderate-income buyers is as follows:
Household Size

Annual Gross Household Income
Alameda County

Moderate Income

Minimum

Maximum

2

$78,850

$107,250

3

$88,700

$120,650

4

$98,550

$134,050

5

$106,450

$144,750

6

$114,350

$155,500

7

$122,250

$166,200

8

$130,100

$176,950

Please note that these are subject to change as the U.S. Department of Housing and Urban Development update income categories on an annual basis.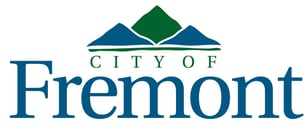 Thank you, City of Fremont for your partnership!