Condo-style living in Fremont available at an affordable price! Habitat East Bay/Silicon Valley has partnered with the City of Fremont to build a 30 home development featuring a large community area for family and children to play as well as private decks and balconies. Our high quality and energy efficient condo-style homes are available in several floorplans and feature garage parking.
Phase 2 of Central Commons will be sold to households earning between 80% Area Median Income and 120% Area Median Income.
For reference, the current annual income range for moderate-income buyers is as follows:
Household Size

Annual Gross Household Income
Alameda County

Moderate Income

Minimum

Maximum

2

$78,850

$107,232

3

$88,700

$120,636

4

$98,550

$134,040

5

$106,450

$144,763

6

$114,350

$155,486

7

$122,250

$166,209

8

$130,100

$176,932

Please note that these are subject to change as the U.S. Department of Housing and Urban Development update income categories on an annual basis.
If you're interested in purchasing a condo at Central Commons, please submit an interest form below.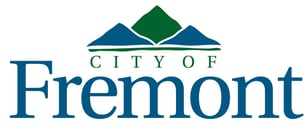 Thank you, City of Fremont for your partnership!