April is Volunteer Appreciation Month! Thanks to the hard work of our volunteers in April (and every month!), we made a lot of progress on our job sites.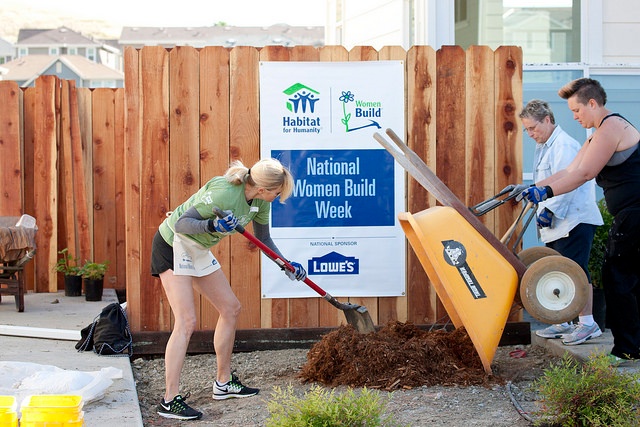 Martinez, Muir Ridge (20 New Homes): As we get ready for our May 20th Home Dedication, our volunteers are making sure our phase two homes are move-in ready! Landscaping and completing the fences was on the agenda this past month. Now, finishing the porch stairs and exterior painting is up next!
Oakland (1855 70th Avenue, 1 Home Renovation): This single family home in Oakland is getting a facelift! Volunteers are busy finishing drywall and, once they're done, we'll start work on the siding.
Home Repairs: SAN JOSE FLOOD RELIEF - Through our Home Repair Program we are committed to helping the City of San Jose with their flood relief efforts. Volunteers are needed as we get to work to help those affected by the floods. See how we are working in the communities affected by the flood and how you can get involved.