AmeriCorps
Tangible change is just around the corner, thanks to people like you!
Why AmeriCorps?
Gain experience while making a difference with AmeriCorps and Habitat.
We are proud to host AmeriCorps members through the National Direct and VISTA programs. As a unique year-long opportunity, AmeriCorps allows you to gain hands-on experience while making a tangible difference in the community. You receive a living stipend as well as other benefits to serve full-time helping families build security and self-reliance with Habitat.
Whether you're looking to spend a gap year giving-back, seeking experience for a new career, or simply looking for a way to make a difference, AmeriCorps is for you.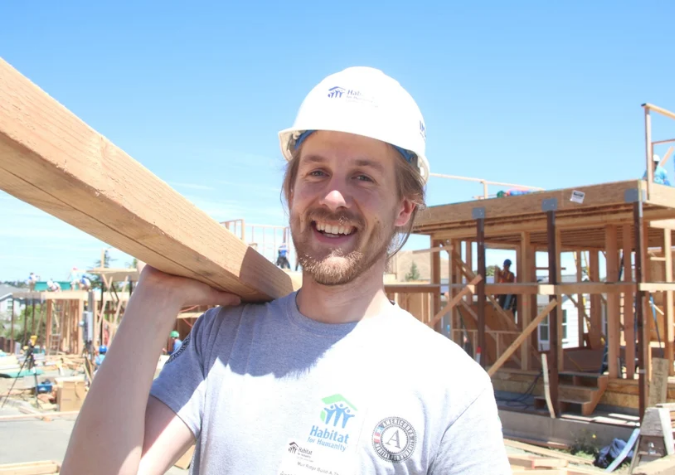 Frequently Asked Questions
What is AmeriCorps?

AmeriCorps is a United States' program for people to serve communities across the country -- from classrooms to the outdoors and everything in between. As part of AmeriCorps, you can learn and apply new skills as you give back to your community, state, and country through public service. Since its creation in 1994, more than a million people have served in AmeriCorps.
What are the benefits of AmeriCorps?

Living allowance $15,850 for approximately 10 ½ months of service.
Segal Education Award of $6,195, upon successful completion of service.
Health care benefits and enrollment in Employee Assistance Plan.
Personal and medical leave — approximately 10 days total.
Possible forbearance or deferment of qualified student loans.
Child care benefits, if you qualify.
Worker's compensation insurance.
Can I defer college loan payments while serving in AmeriCorps?

Yes, members who have student loans may qualify for postponement, or forbearance, during their term of service. However, please check the AmeriCorps.gov site to make sure your loan qualifies.
What qualifications are there to be an AmeriCorps member?

You must be a U.S. citizen, national or legal permanent resident alien of the U.S., and at least 18 years old.
How do I apply for AmeriCorps?
What is the difference between Americorps National and VISTA?

AmeriCorps State/National (named to distinguish between State and National funding) is a service program located in nonprofits, schools, public agencies, and community and faith-based groups across the country. Members must complete 300-1,700 hours of service. National members provide direct service to the community.

AmeriCorps VISTA (Volunteers in Service to America) members serve full-time for a year at nonprofit organizations or local government agencies to build the capacity of these organizations to carry out programs that alleviate poverty. VISTA members develop programs, create projects, or identify resources to help build organizational capacity for the affiliate.
Can I go to school at the same time?

Yes, but classes cannot interfere with your AmeriCorps position.
Can I have a part-time job at the same time?

Yes, you can have a part-time job. You need to request approval from your supervisor and the job cannot interfere with your AmeriCorps position.
Will Americorps VISTA pay for my relocation?

There is a stipend available for VISTA relocation.
Is there a healthcare plan for AmeriCorps VISTAs?

There is no medical insurance provided for VISTA members.
Do I have to use my education award right away?

No, you have seven years after you complete service to use it.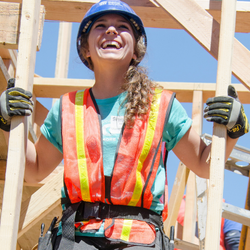 There are no upcoming events scheduled at this time.
A Sincere Thank You To
Our Sponsors
Stay in the know
GET VOLUNTEER UPDATES!
Sign up for Hammering Home, Habitat for Humanity East Bay/Silicon Valley's monthly volunteer newsletter, to stay updated on all ways to get involved at Habitat!