Faith & Community Groups
We don't just believe in change, we build it!
Faith Groups
By taking action with Habitat, people of all faiths and backgrounds create a tangible impact in their community. Whether you build or renovate a home, advocate for affordable housing, educate your faith community, or raise funds to support the cause, you enable change.
Teaming up with members of your own faith tradition to build homes, also builds bridges with other faith communities. Together, through service, Muslims, Christians, Jewish, Hindus, Sikhs, Buddhists, Humanists, Jains, Baha'i, and all people, can and do build strength, stability and a sense of place for their neighbors.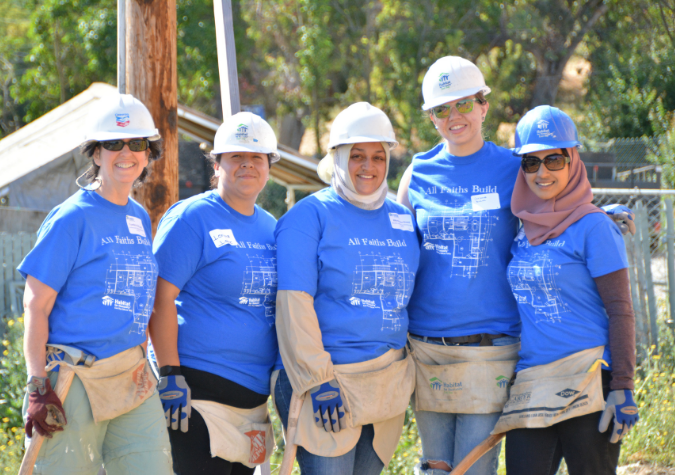 Community Groups & Schools
Schools and community groups, including Campus Chapter, Greek Life, Rotary and Kiwanis Clubs, American Legion, as well as other nonprofit organizations, play a critical role in supporting affordable homeownership. Groups are involved in many ways, from volunteering, utilizing their voices in advocacy efforts, as well as financially supporting our work in the community. Group volunteer opportunities include construction, playhouse builds and event support. However your school or community group gives back, you'll be building a better tomorrow for families in need of affordable housing!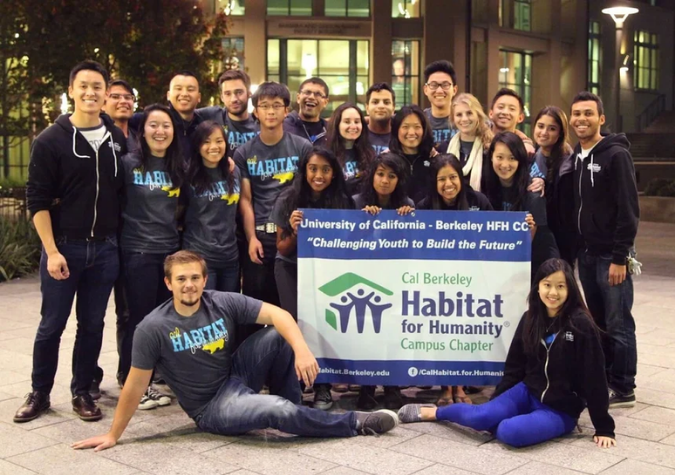 How far in advance should I reserve a group build day?

Typically we reserve group build days 1-4 months in advance. For special events or last-minute needs, we may be able to book groups outside of that time frame.
Is a donation required to reserve a group build day?

No. However, our sponsors and team building groups receive priority scheduling and all remaining build days are first-come, first-served. If you choose to fundraise for a team build day, we can provide fundraising resources so you can keep our mission alive through your support.


Do volunteers have to have special skills to serve?

If you can hang a picture, you can build a Habitat house. We provide training for volunteers of all skill levels, or will partner with specialized volunteers to match your skills to local needs.
How many volunteers can I bring in a group?

5 volunteers is the minimum group size. The typical build day needs 20-25 volunteers, so we can rarely organize groups larger than 25 people. Sponsored build days, Playhouse Builds, and special events like Build-A-Thon can accommodate up to 200 people.
Are half-day shifts available?

Half days are only available at our ReStores or through the Playhouse Program. All construction build days require a full-day commitment, 8:30 am to 4 pm.
What do we need to bring?

Bring a water bottle, a lunch, work clothes, and a team spirit! Habitat provides all tools, materials, and supervision.
What is the minimum age for volunteers?

All construction and ReStore volunteers must be at least 16 years old. Contact us to organize Playhouse Build events or advocacy programs appropriate for younger ages with your youth group.
Cycle of Hope 2023

Cycle of Hope brings hundreds of cyclists, volunteers, and fundraisers together to raise awareness and funds to benefit and celebrate Habitat for Humanity's work right here in the Bay Area. Learn more!

Housing & Equity Townhall

Join us for a conversation about housing and equity with guest speakers and co-authors Richard and Leah Rothstein.
A Sincere Thank You To
Our Sponsors
Stay in the know
GET VOLUNTEER UPDATES!
Sign up for Hammering Home, Habitat for Humanity East Bay/Silicon Valley's monthly volunteer newsletter, to stay updated on all ways to get involved at Habitat!