Corporate Partnerships
Invest in people. Invest in opportunities.
Partner with Habitat
Bay Area corporations are vital partners in our work to build change and create prosperous neighborhoods. Habitat will work with your company and your employees in a variety of ways to develop an impactful partnership that will transform lives. By partnering with Habitat, your business will benefit from meaningful employee engagement and investment opportunities while demonstrating a strong sense of social responsibility. When you share your time, talent, and treasure, your partnership can help build a world where everyone has a decent place to call home.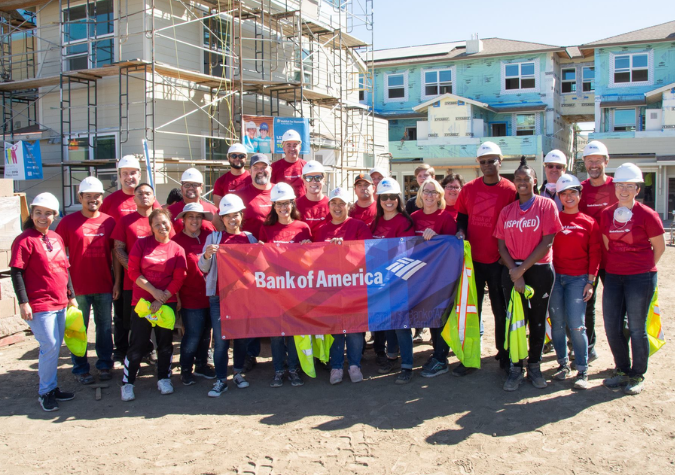 Align with one of the most valuable non-profit brands
Ways to parnter
Sponsorship

Our sponsors are critical for making change happen in the Bay Area. By sponsoring an event, new housing development, or one of our innovative affordable housing programs, your company is giving families the opportunity to transform their future. We offer company sponsorship opportunities to meet the needs of any size business, with packages that include benefits such as high visibility PR and volunteer opportunities.

Event Sponsorship

From a family-friendly bike ride to a three-day building blitz, Habitat has a variety of events for corporates to support. Not only does sponsoring an event broaden your company's reach but it also provides a hands-on way for your employees to get involved in the company's corporate social responsibility efforts.

In-Kind Donations

"In-Kind" product or service donations are a unique way your company can contribute to Habitat. Donations of construction materials, pro-bono services, or a creative combination of financial support and in-kind gifts reduces our costs, which in turn allows us to serve more families and build stronger communities. Similar to a sponsorship, in-kind donations are publicly acknowledged, and visibly demonstrate your leadership in building change!

Team Building

Corporate volunteering is an exciting way to empower your entire team and boost employee morale. With a variety of volunteer locations and "we come to you" options, Habitat makes getting out of the office easy. Team Building volunteer opportunities are great for companies of all sizes who are looking to get out of the office and make a tangible difference in your community.
GET STARTED
Learn more and get started partnering with Habitat for Humanity!
For more information about sponsorships, contact Pat Rickett, Corporate Development Manager, at
PRickett@HabitatEBSV.org
or by calling (510) 803-3366.


PROGRAM SPONSORSHIPS

STEM PLAYHOUSE

Sponsoring STEM Playhouse is a unique opportunity to support Habitat for Humanity, our local schools, and children of partnering organizations. STEM (Science, Technology, Engineering, Math) Playhouse is a project-based, hands-on learning opportunity for middle school students that aligns directly with Common Core and NGSS Standards. STEM Playhouse sponsors allow students of partnering schools to participate in a Playhouse build with an accompanying curriculum. Students are able to apply concepts learned in the classroom, work in a team, problem solve, and give back to their community, as the completed Playhouses are donated to families through partnering nonprofits.

PROGRAM SPONSORSHIPS

PREMIUM BUILDS

Premium Team Builds is an all inclusive experience for sponsoring volunteer groups. Enhance your team's day on the construction, in the playhouse workshop, or at a community garden with Premium Team Build's additional benefits and customization opportunities.

From scheduling, to coordination, until the end of the build day, our volunteer team will be with you every step of the way!

PROGRAM SPONSORSHIPS

GREEN SPACES

Gardens grow more than plants and produce - they grow community. Through a partnership with Oakland's Parks and Recreation Department, Habitat's Green Spaces volunteer opportunity is welcoming corporate and community groups to help us rehabilitate and enhance the city's community gardens.

PROGRAM SPONSORSHIP

TRADE SUPPORT PROGRAM

Habitat is collaborating with other nonprofits, our corporate construction partners, and educational institutions to bring communities the Trade Support Program.

By providing a supportive environment that fosters applied learning, Habitat will help students develop technical skills and practical construction experience. And by leveraging our corporate partnerships, Habitat can connect students directly with industry professionals for mentorship and career resources.
FEATURED EVENT SPONSORSHIP
cycle of hope
Align with one of the most valuable non-profit brands.
Cycle of Hope, Habitat for Humanity's largest annual fundraising event, depends on our sponsors to help bring our riders a top-tier experience while reaching our fundraising goals to impact more families in our community!
Through marketing and event benefits, your brand will not only be aligned with Cycle of Hope and Habitat for Humanity, but we'll provide your employees some great ride-day perks!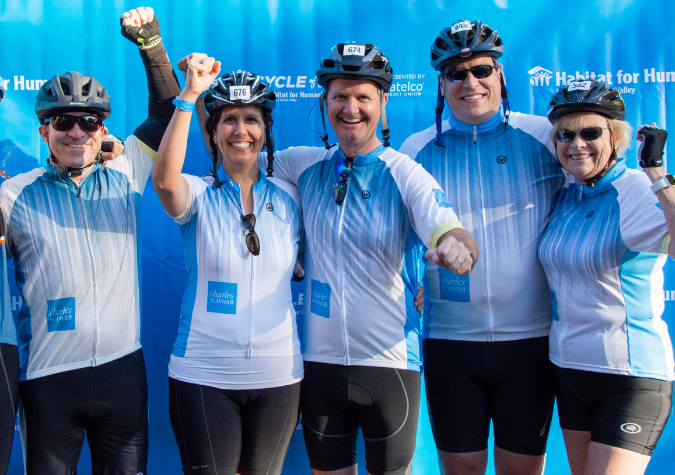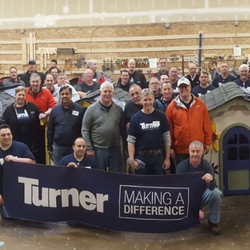 Cycle of Hope

Cycle of Hope brings hundreds of cyclists, volunteers, and fundraisers together to raise awareness and funds to benefit and celebrate Habitat for Humanity's work right here in the Bay Area. Learn more!

Housing & Equity Townhall

Join us for a conversation about housing and equity with guest speakers and co-authors Richard and Leah Rothstein.
A Sincere Thank You To
Our Sponsors
Stay in the know
GET VOLUNTEER UPDATES!
Sign up for Hammering Home, Habitat for Humanity East Bay/Silicon Valley's monthly volunteer newsletter, to stay updated on all ways to get involved at Habitat!