With summer vacations coming to an end, our sites are revving up for a busy fall! See whats going on on site and where you might want to get involved!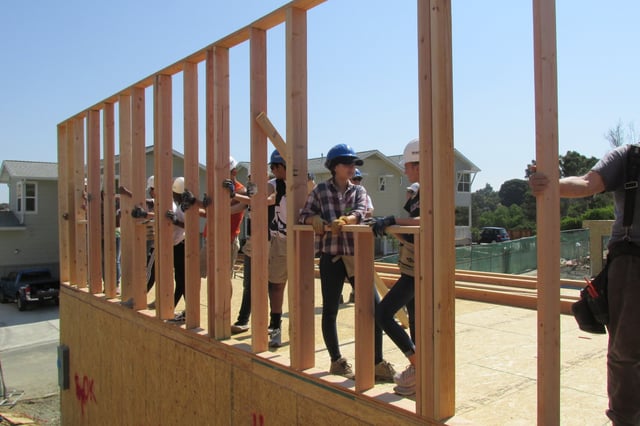 Fremont, \Central Commons (30 New Homes):Central Commons is starting up with foundation work and getting the site ready for some big construction at September's Build-A-Thon!
Martinez, Muir Ridge (20 New Homes): We have raised the first walls on phase three, the final phase of this 20-home development! Volunteers will continue working on framing these last four homes as fall approaches.
Home Repair: Home repairs are being made to help keep homeowners safe and their homes up to code! Painting, roofing, carpentry, and much more are keeping volunteers busy!
ReStore: Join us in kicking off our expanded Oakland ReStore on August 19th at the Oakland ReUse Fair. The ReUse Fair will bring the community together for a day of food, music, family fun, and great deals to celebrate how your ReStore purchases transform the community! When: August 19, 2017 from 10 a.m. to 3 p.m. - Where: 9235 San Leandro St., Oakland, CA 94603