Building a community means making a commitment to better not only your life but the lives of your neighbors. For Habitat homeowners, community building starts literally – with the swing of a hammer. It happens right along with home building, when future neighbors work side by side through hundreds of sweat equity hours. It's a bond built on shared experience and a special sense of pride, knowing that, "We did that, together."
This sense of community doesn't stop once the closing documents are signed and Habitat families are living the dream they worked to build.
No, Habitat families continue to build their communities long after move-in with the support of our volunteer-based Family Resource Committee (FRC). The FRC provides Habitat families opportunities to stay connected and continue to build community with fellow Habitat homeowners. Since 2002, the FRC has provided the resources to help sustain the relations built amongst the Habitat families by planning community events, providing educational resources, and much more.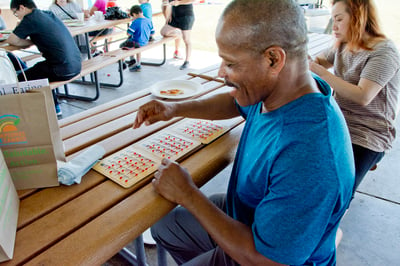 How do volunteers help Habitat families long after they move-in? The FRC provides opportunities to support the community Habitat families have already built by offering outlets for networking and exploring educational resources in the Bay Area. Throughout the year, the FRC hosts various community building events, outings to local attractions, and homework help for children in a range of grade levels. In the fall we gather to explore a local attraction, such as the Oakland Museum, learning new things at the Exploratorium, or getting in touch with nature on a hike. In the summer we host our annual Family Fun Day, which brings all the Habitat families together for family-friendly activities and a shared meal. And throughout the year, our committee of volunteers come together and host Homework Help – providing children with one on one tutoring in various subjects and for any grade level.
We believe that when you give families opportunities to feel connected and cared for, you empower them to make a positive change in their own futures and that of their communities. For Isabelle Gaetz, Habitat EBSV Intake Specialist and FRC member, seeing a family's transformation after homeownership is what drives her to volunteer on the committee. "I typically work with people who are just starting the homeownership program in the application phase," says Isabelle, "so it is really fun to see someone who has progressed through the program and is now a successful homeowner."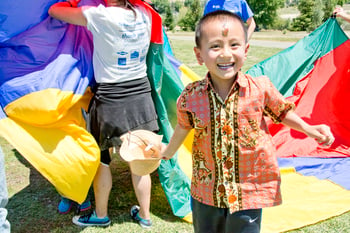 Our FRC volunteers are here to support families from the moment they are selected for homeownership, and throughout their time as Habitat homeowners - creating the space and resources they can use to cultivate their highest potential. We take pride in supporting the special community Habitat families have formed throughout the journey of homeownership.
Homeownership is a strong foundation that generations can build upon. As our Habitat families grow through the generations, we will be there to support them along the way.
If you're interested in joining the Family Resource Committee or volunteering for an upcoming event, email us at Volunteer@HabitatEBSV.org.