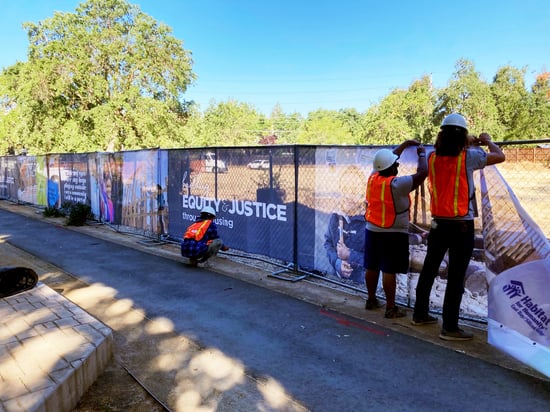 Oakland (Manila Avenue): Paint here. Paint there. Paint everywhere! We're painting everything from interior trim to cabinets for this single-family home renovation. From volunteers to generous sponsors like East Bay Community Energy, the incredible turnout of community support has this renovation moving along! Next up, driveway work!
San Jose (Guanacaste Court): We're in the home stretch on this single-family condo renovation. Volunteers and Habitat staff have been busy patching up some stucco and finishing flooring. This condo's future homeowner should be able to move in by the end of summer!
Walnut Creek (Esperanza Place): With a fresh new sign and an exciting launch video, this dirt lot is getting ready to be the future home of 42 families! Stay tuned for updates on the groundbreaking and the official start of volunteerism for this site!
Stay updated on these volunteer opportunities by following @HabitatEBSV on Facebook and Twitter and @Habitat_EBSV on Instagram!