A New Year means new projects are happening on site! See what's happening and how you can get -involved!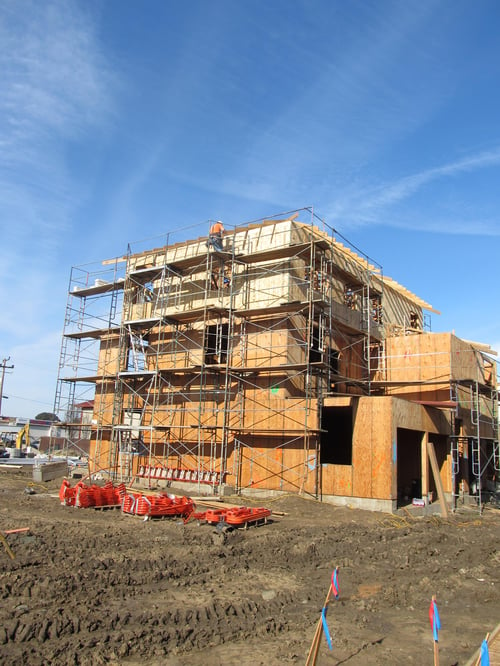 Fremont, Central Commons (30 New Homes): Roof trusses are up! Volunteers are busy getting the homes ready for the rains ahead by installing siding!
Martinez, Muir Ridge (20 New Homes): The last four houses of this development are turning into homes, thanks to volunteers helping to finish exterior work and moving onto interior projects!
Home Preservation: Volunteers stay busy helping with repairs on homes in Hayward, Fremont, and San Jose. These projects keep homeowners in their homes by making critical repairs to assist with mobility, health, and safety. Visit one of our Home Preservation sites and help with projects such as repairing stairs, installing new floorings, updating siding and insulation, and so much more. Click here to get involved.
ReStore: New Year means new products at the ReStore. Volunteer with the ReStore and be the first to know what's new in stores! Then, shop our always-changing inventory for your 2018 renovations!