INew year, new you! Looking to give back in the New Year? Volunteer with Habitat, and make a difference you can see. Check out our construction updates below to see how you can get involved on site: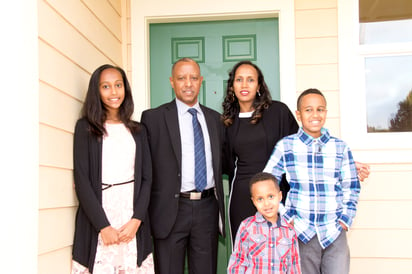 Martinez, Muir Ridge (20 New Homes): Rain hasn't slowed down these volunteers! Groups have been working on interior trim painting, deck sanding, and other carpentry projects.

San Jose, Delmas Ave (1 new home): On Friday, December 9th, we dedicated this single family home to the Welde Family. Volunteers, community supporters, and sponsors all gathered to congratulate Fisehaye and his family on this amazing accomplishment! Click here to see the photos from the day.
Home Repairs: In Hayward, volunteers are installing kitchen flooring, building new decks, and knocking out other critical repairs for seniors, veterans, and low-income families.