The summer heat is not holding volunteers back from doing incredible work on site. Between breaking ground on a new development, expanding a ReStore, and making critical repairs, we're keeping volunteers busy!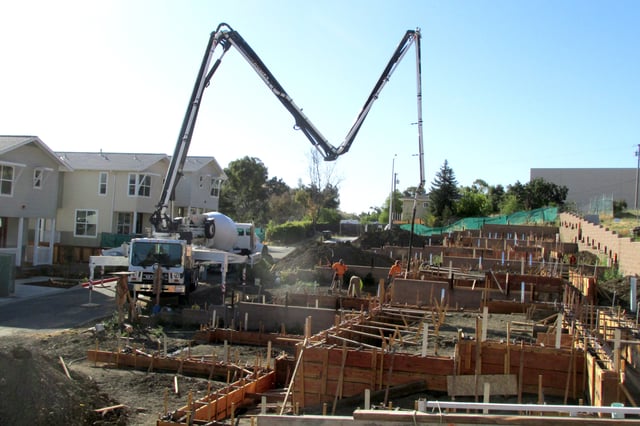 Fremont, Central Commons (30 New Homes): With trenches being dug, foundations being staked, waterlines going in, and much more, Central Commons is gearing up for some big construction. Join us on July 14th as we officially break ground on this 30-home development in Fremont!
Martinez, Muir Ridge (20 New Homes): The last four homes in phase 3 are fully underway, now that their foundations have been poured!
Oakland (1855 70th Avenue, 1 Home Renovation): Last month we welcomed home the Yemane family at a small dedication ceremony. Rut and her family gave thanks when speaking about their experience on site with Habitat staff and volunteers. This family will soon be able to make this site their home, thanks to the tireless efforts of our volunteers!
Home Repair: Volunteers are making home repairs in Fremont and San Jose to help elderly homeowners stay safe in their homes. By installing walk-in showers, repairing porch steps, and making other repairs, our volunteers are helping families find stability and peace of mind in their own homes.
ReStore: Our Oakland ReStore is expanding! More space means more deals and more impact! Join us in kicking off our expanded store on August 19th at the Oakland ReUse Fair. The ReUse Fair will bring the community together for a day of food, music, family fun, and great deals to celebrate how your ReStore purchases transforms the community! When: August 19, 2017 from 10 a.m. to 3 p.m. Where: 9235 San Leandro St., Oakland, CA 94603