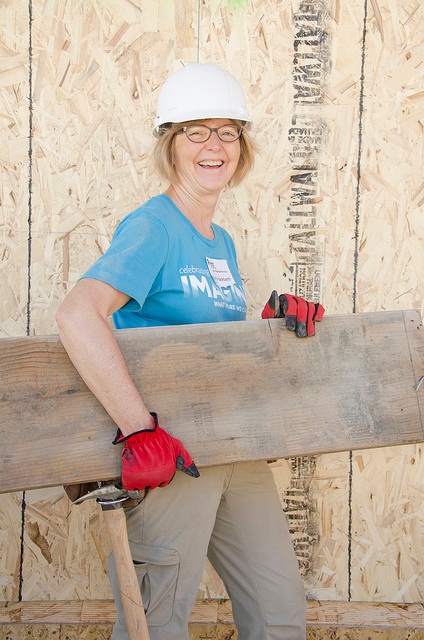 Luck was on our side this St. Patrick's Day, making March a big month on the construction site! See what has been going on and how you can get involved.
Martinez, Muir Ridge (20 New Homes): The six homes of phase two now have driveways and fences! While volunteers continue to get these homes ready for move-in and our May 20thHome Dedication, construction has started on the last four homes on this site! Staff and volunteers are working on foundations and forming retaining walls.
Oakland (1855 70th Avenue, 1 Home Renovation): Volunteers are back to work in Oakland! This renovation project will transform a vacant, dilapidated home into a place of security and stability for its future homeowners. Volunteers are helping with pre-construction as we get ready to begin framing.
Home Repairs: In San Jose and Hayward, our Home Repair team has been hard at work installing stairs, repairing siding, and improving homeowners' mobility inside their homes with walk-in tubs and updated cabinets. In the coming months, our focus will be directed to assisting San Jose flood victims. See how we are working in the communities affected by the flood and how you can get involved.