With Thanksgiving around the corner, we can't help but give thanks for our amazing volunteers who make construction updates possible! THANK YOU!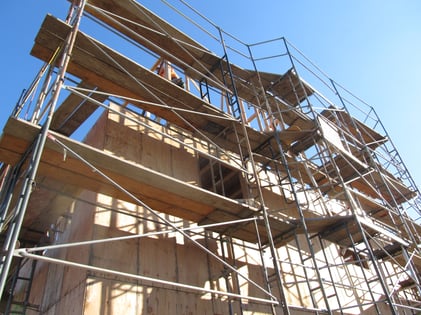 Fremont, Central Commons (30 New Homes): It takes a lot of walls to frame three-story condos! Retaining walls and third-story framing are on our volunteers' to-do list. Up next, roof trusses!
Martinez, Muir Ridge (20 New Homes): Getting ready for the rainy season means weatherizing the last four homes of this 20-home development. All hands are on deck to prepare and help with housewraps. Volunteers are needed, so sign up today!
Home Preservation: Volunteers have been spending the past few weekends on site giving back and giving thanks to Veterans by making some pretty critical repairs to their homes. We are proud to serve those who have served this country!
ReStore: In honor of #GivingTuesday, the ReStore is hosting a Donation Drive! Click here for all the information you need to make a difference with the ReStore on November 28th.