In February, Coyote Creek rose to historic levels and quickly flooded entire neighborhoods of San Jose.
Fortunately, Habitat's homeowners in San Jose were safe and residing outside of the mandatory evacuation area. However, nearly 14,000 residents in the adjacent areas were forced to leave everything behind and seek alternative shelter during the February floods.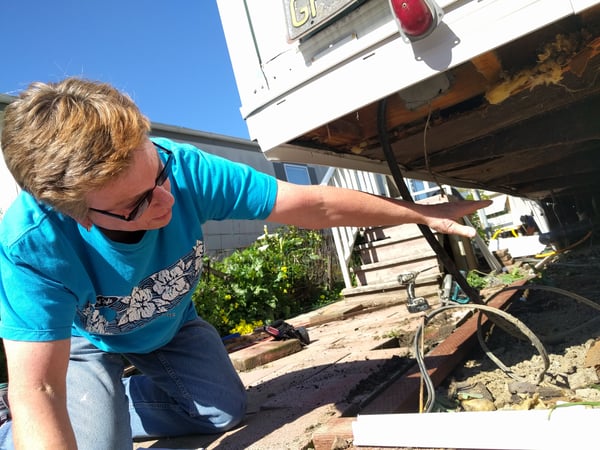 Now, as families begin to return home, many are finding their houses in disrepair. Many of these residents have limited incomes and are at risk of living in hazardous conditions if repairs are not addressed.
In response, our Home Repair Program is helping qualified individuals to restore their homes to security, serenity, and good health.
We need YOUR help!
Whether by giving a gift or sharing your time, your support will revitalize and strengthen this community at this time of greatest need.
Volunteer needs include:
Skilled tradespeople (comfortable using hand tools)

Small groups to help with tasks such as skirting, siding, and installing stairs.

Vietnamese Translators – both speaking and reading/writing roles needed
If you would like to volunteer in any of these areas, please contact our Volunteer team.
If you are a victim of the San Jose floods and your home is in need of flood repairs, please contact our Home Repair team to request an application.
Thanks to the support of our Habitat community and our well-established partnership with the City of San Jose, we have built, renovated, and repaired homes for families in need of affordable housing in San Jose for over 30 years. With your support, Habitat will be here long after the flood waters recede, continuing to partner with members of the community who cannot afford to make vital repairs to their homes.