Dear Habitat community,
I write to you in celebration today. Last week, philanthropist MacKenzie Scott announced her largest single gift to date – and she made it to Habitat for Humanity. Ms. Scott's $436 million gift will be invested in Habitat at the international level, and in the work of 84 Habitat affiliates across the country. While Habitat EBSV is not benefitting directly from this incredible donation, we are exceptionally proud of our worldwide Habitat family. What's more, we are proud of all the impact we will make in so many communities with Ms. Scott's generosity.

We celebrate because we know how transformational this gift will be. Those affiliates being directly funded can better serve their communities, putting more people and families on the path to strength, stability, and self-reliance through affordable homeownership. They will be more equipped to combat entrenched injustices that have barred so many families from a chance at homeownership – and to open doors not only to homes, but to opportunities for improved health, financial, and educational outcomes. They will offer more hands up to more families and more communities. Ms. Scott's investment will be exactly that: an investment, one which will see dividends for generations to come.

This gift is a major milestone in our global Habitat movement to build a world where everyone has a decent place to live. I consider it a testament to Habitat's history of service in communities around the country and the globe, and an understanding of our work's importance. That Ms. Scott has chosen to give her largest single gift to Habitat for Humanity – to me, it's a recognition that affordable housing is among the most critical issues we face, as well as one with great potential for change.

The 84 Habitat affiliates that are benefitting from Ms. Scott's gift represent a cross-section of the 1,100 Habitat affiliates doing great work around the country. So, while we celebrate this phenomenal moment, we also commit ourselves ever more resolutely to the work that lies ahead. It's a reminder of what we can do with the power of community, and what still remains to be done. It makes me so grateful for all of you who engage in our work here at Habitat East Bay/Silicon Valley, whether it's your time and energy, your financial investment, or your advocacy – together, we will build forward.

We are so proud of our sister affiliates' ability to leverage Ms. Scott's investment in communities across the nation. We cannot wait to see what Habitat families will build with it.


To learn more about Ms. Scott's gift, click here.
In partnership,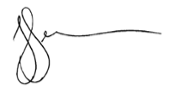 Janice Jensen
President & CEO
Habitat for Humanity East Bay/Silicon Valley