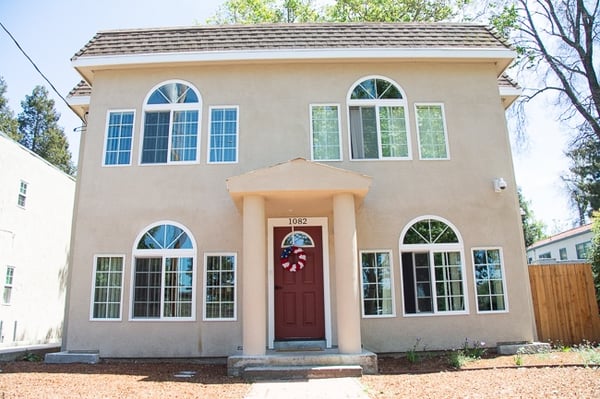 The core of our work at Habitat East Bay/Silicon Valley is creating the opportunity for people and families to build strength, stability, and self-reliance through homeownership. Whether we're building or renovating homes for new homeowners, making it possible for current homeowners to stay in their homes, or preparing the next wave of potential homeowners for the responsibility, Habitat has always seen homeownership as a cornerstone of creating profound change in the community.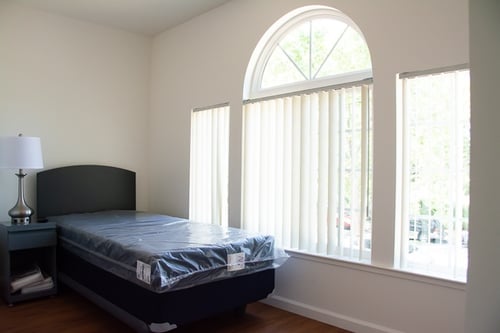 Through our General Contracting Program, however, we have the chance to make an even broader impact.
This year, we wrapped up construction on Vermont House, where we were part of a collaborative partnership to provide permanent supportive housing to homeless Veterans with disabilities. As general contractor, Habitat brought our construction expertise, our cost-effective, community-minded model, and our passionate volunteers to the project, to perform a total renovation of two buildings on Vermont Street in San Jose. The buildings were donated by the City of San Jose, and are providing permanent housing for 16 Veterans, with case management services provided through Santa Clara County. Our partners at
Abode Services
are acting as the long-term property and services manager.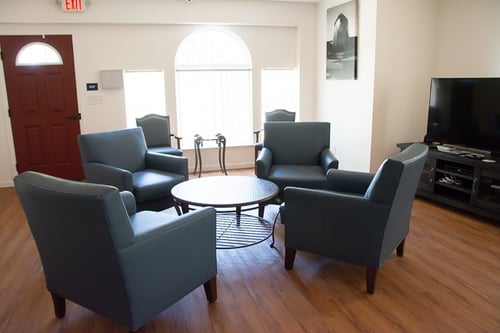 "We're so proud of the transformation we've made with the help of our community," says Janice Jensen, Habitat's President and CEO, "and to be part of this innovative housing solution that will give stability and support to those who have given so much in service to us."
Like any Habitat job, Vermont House was the culmination of many hearts and hands. Volunteers were critical to the renovation, coming out in force to help us rebuild two dilapidated buildings into gorgeous residences for the Veterans.
By acting as general contractors, we were not only able to impact a different aspect of the housing crisis, but also brought in critical funding that helps us continue to create homeownership opportunities. Now, with the completion of Vermont House, 16 Veterans will build new lives, and Habitat will be able to help many more families write their next chapters.