Financial Education Webinars
A Class for Everyone
Habitat for Humanity's free in-person workshops and online webinars are designed to equip you with the knowledge and tools you need to build financial fitness and prepare for homeownership.

Our workshops and webinars are open to the public. We offer a variety of financial education topics for people ages 15 and up. The age-appropriate presentations provide the information needed to make informed financial decisions for young adults to seniors.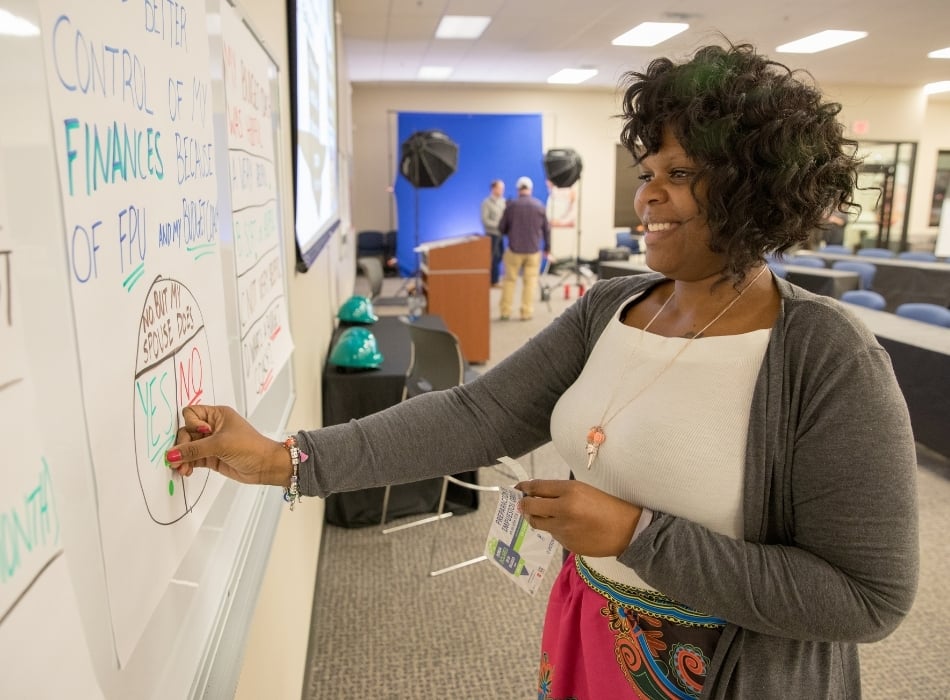 Our free financial workshops are 1-hour presentations that include a Q&A session. They are hosted by a Habitat HUD-Certified Housing Counselor and break down financial management concepts one topic at a time.
Topics include:
Creating a Budget
Setting SMART Goals
Reading Credit Reports
Improving Credit Scores
Identity Theft and Scams
Manage and Payback Debts
Savings Plans and Strategies
Prepare to Purchase a Home
Accessing Financial Assistance Programs
Managing Student Loan Debt


Attend
Register for a webinar
FREQUENTLY ASKED QUESTIONS
Do I have to attend a financial education webinar to apply for the Habitat Homeownership program?

No. Financial education webinars are part of a separate Habitat for Humanity program and are not required as part of Habitat's homeownership application.

If you are interested in applying for the Habitat Homeownership program you need to attend a Homeowner Orientation.

To learn more about Habitat homeownership opportunities and how to apply click here.
Do the financial education webinars review the Habitat Homeownership program?

No. Our webinars only cover information about the selected financial education topic.
How do I register?

Visit our events page, click on your topic and date of interest, then click "register". After you submit your registration, you will receive a confirmation email. If you are registering for a webinar the email will include the link to join.
Is there a cost to attend?

No. All webinars are FREE.
How long do the webinars last?

Our webinars are typically 1-hour and they include a Q&A session.
Do you provide materials?

Yes. Our webinars include handouts with information and resources related to the topic.
Contact a Housing Counselor
For questions or to schedule an appointment with our Housing Counselors complete the inquiry form below.
*DO NOT complete this form if you are interested in becoming a Habitat homeowner. For questions about Habitat's homeownership opportunities, visit our Homeownership Program page.
PROUDLY SUPPORTED BY HABITAT COMMUNITY CAPITAL
As a part of Habitat for Humanity East Bay/Silicon Valley, Habitat Community Capital (HCC) was founded in 2016 as a nonprofit lender in response to Habitat affiliates and other affordable housing developers' increasing need for more affordable financing options.

As a certified Community Development Financial Institution (CDFI), Habitat Community Capital is the legal business name of EBSV Community Development, Inc.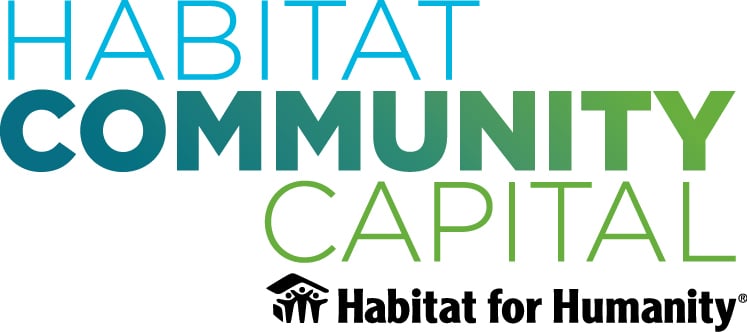 A Sincere Thank You To
Our Sponsors
Stay in the know
GET UPDATES
Sign up for Services information and receive a monthly email sharing the latest updates on our the many ways we serve our community.