Earth Day reminds us to look around and embrace the natural beauty of this planet we call home. Just as we believe that homeownership is a sustainable solution for families, Habitat also believes that homeownership should be just as sustainable for our planet. Here are three ways Habitat is celebrating Earth Day every day!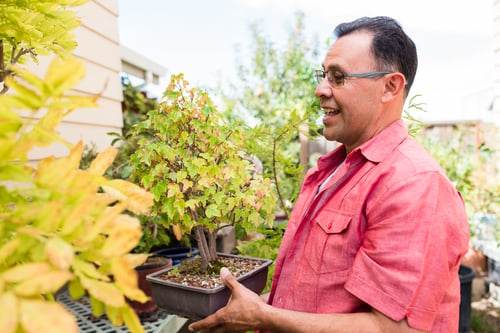 Sustainable Building – We construct each Habitat home with the health of the homeowner and the planet in mind by building green. We use eco-friendly building materials and practices, from the foundation to the rooftop solar panels. Our "whole systems" approach to green building includes landscaping, construction materials and methods, water conservation, and maximization of natural light. As we look to the future, we're taking our commitment to sustainability even further by ramping up to meet California's new 2020 Zero Net Energy standards that will ensure our homes produce more energy than they consume. This enables Habitat families to save on expenses while saving the environment.
ReStore- True to its name, our three ReStore locations reuse, reduce, recycle, and restore! ReStore takes donations of building materials and home goods from the community, which helps cut landfills down to size. Each year, the ReStore diverts close to 7,000 tons of reusable materials from our landfills. ReStore strives to produce beneficial environmental change while helping Habitat create positive change in the community.
Habitat Homeowners Recycle – Owning a Habitat home gives families the chance to invest in their own futures, and we've found that it encourages them to invest in the future of the planet, too! Our 2017 Social Impact Study showed that before moving into their Habitat homes, 74% of homeowners would recycle at least once a week. After homeownership, we saw a rise in that sustainable living, with 99% of surveyed families sharing that they now reduce, reuse, and recycle. Families are optimizing resources and taking on environmental responsibility.
These contributions require the collective involvement of the community. When you support Habitat, not only do you help us build a house that gives a family a hand up, you help us build a better planet.