The season of new beginnings is here! Start the new year off on the right foot and feel good throughout the year with some simple ways to give back to your community!
1. Gifts that give back
While you surf the internet to purchase gifts and other items, why not give back? If you're shopping online, consider shopping through programs like Amazon Smile, which will donate a portion of proceeds to a charity of your choice. You can also donate, sell, or shop through eBay for Charity to benefit your favorite cause. These are simple ways to give a little back to the community while you shop.
You can also ask for donations in lieu of gifts for yourself! There are easy ways to set up fundraiser for an upcoming occasion through Facebook, or you can get in touch with us to get a personal fundraising page set up!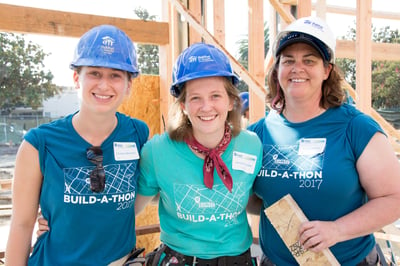 2. The family that builds together
The New Year brings new opportunities for togetherness. This time of year often inspires us to consider what we're grateful for, and how to put our collective values into action. Habitat gives you a great way to connect with your family, friends, school group, or coworkers – you can get hands-on and do some good together. Family reunion coming up? Birthday bash around the corner? Planning a community-centered school project? Or just looking for a way to get together while giving back?
Organize a group build on our construction site or with our Playhouse Program! Your donation will let us reserve spaces for your group, and curate a fantastic day of building bonds, learning new skills, and knowing you've made a real, concrete difference in our community. Get in touch with us to learn more about getting your group together through Habitat!
3. New year, new start
When the new year begins, many people start thinking of fresh starts. If you want to kick this new year off with a fitness goal that builds more than muscles, make this the year you get on your bike. Train for the 2020 Cycle of Hope, and use this year to get motivated, get moving, get outside, and get a leg up on the housing crisis while you're at it. Cycle of Hope has a great goal to inspire you, whether you are looking to take on your first ride at a beginner's distance, or this is the year you'll tackle a rigorous 100-mile century course – or something in between. Stay tuned for details on our third annual benefit ride!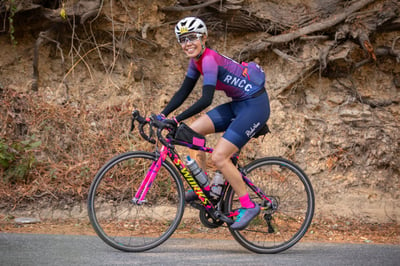 4. New year, less stuff!
Perhaps the new year has you thinking about renewing your living spaces. Maybe this is the year you declutter for a clean slate, and update your space for a new look. Look no further than one of our three ReStores for an easy way to donate your gently-used building materials, appliances, furniture, fixtures, and more. And while you're there, check out our constantly-updated inventory of unique finds for your home. All your donating and shopping means more affordable housing right here in our communities.
However you celebrate throughout the year, Habitat wants to celebrate you. By giving a little extra, you can help Habitat create a world where everyone has a decent place to live.