Creating a Facebook Fundraiser is a fantastic way to have your friends, family, and social networks support a nonprofit you believe in-anytime, anywhere. Thanks to Facebook waiving all donation fees, your donations go directly toward helping a nonprofit like Habitat, move toward fulfilling their mission. Check out these six easy steps to create your own Facebook Fundraiser and start making a difference today!
Step 1: Explore Fundraisers for your home page.
On your home feed, scroll your mouse all the way to the left toolbar. Underneath the category Explore, click on the "Fundraiser" tab.

Step 2:
Click on "Raise Money for a Nonprofit Organization," once you do this, a pop-up will appear. Click on "Get Started" and you'll be on your way to creating your fundraiser.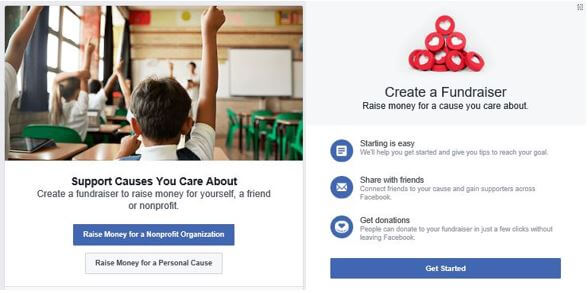 Step 3: Select "Habitat for Humanity East Bay/Silicon Valley"
To find our organization, type in "Habitat for Humanity East Bay/Silicon Valley and find us without scrolling down the list. Once you select Habitat East Bay/Silicon Valley adjust your goal to how much you'd like to raise in your fundraiser and when you wish for your fundraiser to end (did you know that all donations made by June 29th will be doubled as part of our Spring Match Challenge?).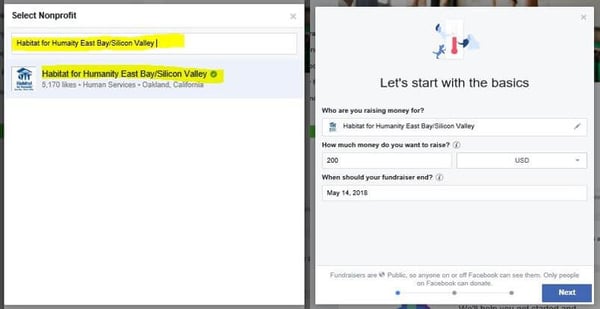 Step 4: Tell your story!
The next page of the pop-up is your chance to tell your story to your friends and family. Share and why you are raising money toward our mission of a world where everyone has a safe, decent place to live or keep the automated . We would love to hear what you have to say!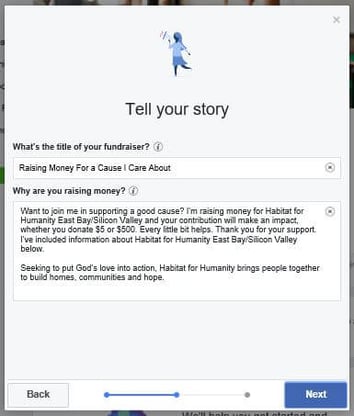 Step 5: Customize your page.
Once you click "next" you have the option to change your cover photo. Using your own photos or pictures from the Habitat EBSV page. We'll provide you a few suggestions to further tell your story through imagery.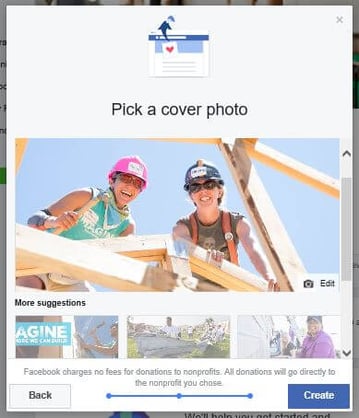 Step 6: Share with your friends!
Now that you have your fundraiser page set up, share it with your friends! Spread the word and share how you're making an impact in your community. Your support will transform lives and we think that's information worth sharing!
Don't forget that all gifts given before June 30 will be doubled, dollar for dollar, up to $50,000 as part of our Spring Challenge Match! The more you share, the more opportunities you'll give your network of friends to DOUBLE your impact and reach your fundraising goals!