When a family can access decent, affordable housing, they gain more than a roof over their heads.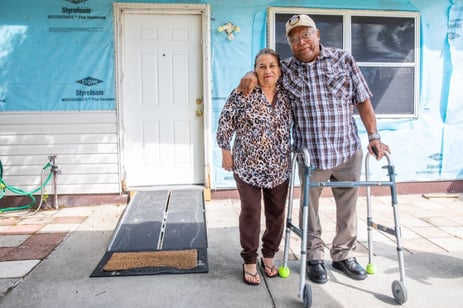 It is proven that homeownership is a stepping stone to economic stability, access to quality education, increased civic and social engagement, better health, and a reduced environmental footprint.

In fact, our Social Impact Study showed that, after moving into their Habitat East Bay/Silicon Valley home:
73% of homeowners reported being able to build their savings
87% of Habitat kids graduated from high school
98% of homeowners are now proud of where they live
70% of homeowners saw an overall improvement in health problems like asthma, allergies, or mobility limitations.
99% of homeowners say they now reduce, reuse, and recycle

These statistics are supported by research shared in Habitat for Humanity International's "Why Home Matters" series evidence brief, "What are the benefits of homeownership?" This evidence brief explores the ways that families can prosper when they have the opportunity to own a decent, affordable home.



Click here to read the "What are the benefits of homeownership?" evidence brief.

The evidence brief includes:
Research on how homeownership leads to better test scores, higher rates of high school graduation, and more college attendance.
An overview of how homeownership promotes civic and social engagement.
A study of homeownership as a catalyst to wealth building for U.S. households.
Research on how decent, affordable housing improves physical and mental health.
Ways that Habitat for Humanity incorporates sustainability and energy-efficiency into home designs.