This month, we marked Juneteenth, commemorating the emancipation of Black slaves in the United States on the anniversary of its announcement by Union soldiers in Galveston, Texas, on June 19, 1865. It is a day for celebration, but it is also a day for reflection.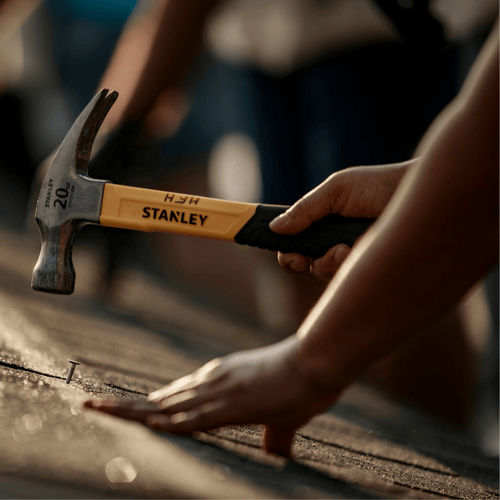 At Habitat, we observe Juneteenth with reflection because we recognize it as one milestone on a protracted movement toward equity. We know that injustice did not end on that day a century and a half ago, and that it has taken form in myriad ways in the ensuing years.

One of the key ways injustice has permeated our society is through unequal access to housing. Whether through explicit laws and policies like redlining and racial covenants, or through more implicit means – housing injustice has been a key driver of racial disparities in a range of socioeconomic factors.

And so, we work to foster justice through housing. Juneteenth is a holiday, but also a reminder that we must recommit ourselves daily in this movement for housing justice.

Part of that commitment is understanding our history – both that of race and housing in America, and of Habitat for Humanity's place in that context. You can learn more about the intertwined legacies of race and housing in this country by reading about Historic Housing Discrimination in the U.S.

In addition to history, we dig in to our current reality, doing our homework to understand the barriers to housing justice that continue to pervade our society today. You can learn more with this in-depth evidence brief about how racial inequities in our society limit homeownership opportunities.

And of course, commitment is toothless without action. Through our +You series, Habitat for Humanity International's CEO, Jonathan Reckford, hosted an in-depth panel discussion earlier this month on Closing the Racial Homeownership Gap in the U.S. The discussion – with Nikitra Bailey of the National Fair Housing Alliance, Renee M. Willis of the National Low Income Housing Coalition, Shereese Turner of Twin Cities Habitat for Humanity, Maurice Jones of OneTen, and Alanna McCargo of Ginnie Mae – explored the historical drivers of homeownership inequities, and also went on to explore concrete pathways to close the gap.

Habitat for Humanity is committed to justice, to equity, and to opportunity. When we say we want to build a world where everyone has a decent place to live, we take "everyone" to heart. So yes, Juneteenth is cause for jubilation. And it is a call to action. In true Habitat fashion, we roll up our sleeves and we do the work – and we thank all of you who engage in this work with us.