February is the month of love, and we love our volunteers who've been working on and off the construction site to make affordable homeownership possible for more families! Here are a couple of updates on our construction sites.
Fremont (Central Commons – 30 new homes, 1st phase):
January was a big month for Central Commons as we dedicated the 11 homes of this first phase to new Habitat families! Our volunteers have been busy working on the finishing touches to make these homes move-in ready! We've been working on gardening, putting up fences and gates, interior trim and paint, garage painting, exterior door hardware and framing, and finishing electrical!
If you're interested in helping finish up Phase 1, click here for site opportunities.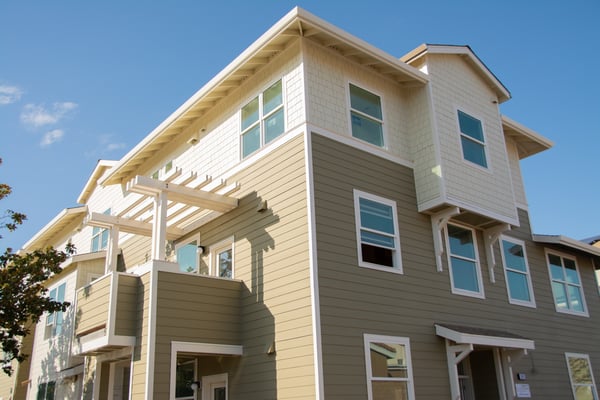 San Jose (Bridge Housing Communities– 1590 Las Plumas, San Jose):
We're getting ready to start production on the Emergency Sleeping Cabins as part of San Jose's Bridge Housing Communities! We will soon start construction at our warehouse near our ReStore in San Jose and will need volunteers to join in on the fun. If you're interested in volunteering, make sure to fill out an interest form.
Housing Counseling
Did you know that Habitat is a HUD approved housing counseling agency? If you're thinking of becoming a homeowner but don't know where to start, Habitat for Humanity East Bay/Silicon Valley is here to help!
To help answer your questions and more, Habitat is proud to offer a First-Time Home Buyer Class on Feb 23rd and March 2nd! This is a HUD-certified class designed for anyone thinking about buying or ready to buy a first home – not only through our homeownership program but also on the open market!