We're ringing in the New Year with the same 20/20 vision – building a world where everyone has a decent place to live. Here's how our volunteers are getting us there this month: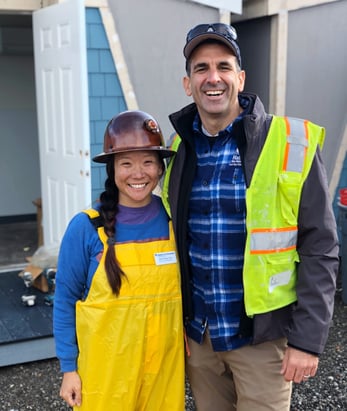 Fremont (Central Commons – 30 new homes, 2nd phase): We've been working hard on roofs, getting those shingles up and secured. Inside the homes, we're continuing chase work and carpentry. Don't let the rainy season stop you from getting on site! See how you can stay involved rain or shine.
San Jose (Bridge Housing Communities – 1410 Mabury Rd, San Jose): The cabins are in place and finished! We wrapped up these first 40 cabins as we worked on benches, desks, anchors, decks, HVAC, and electrical. We've had all hands on deck to finish up the cabins at the Mabury site, and thanks to our volunteers, the community's newest residents are already benefiting from a secure, supportive environment as they prepare for permanent housing.