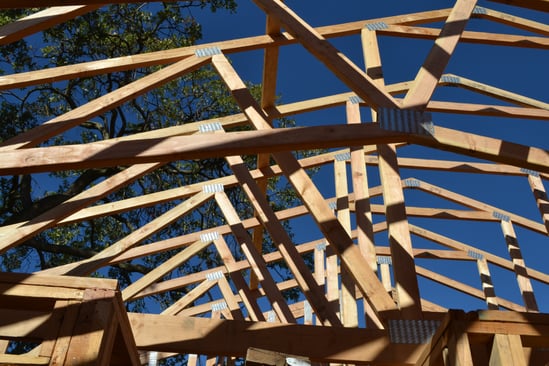 October is upon us, and along with the Halloween candy and warm apple cider, Habitat is also serving up our best volunteer opportunities! Nothing scary here, just lots to do!
Want a treat in your inbox every month? Just sign up for our monthly volunteer email, Hammering Home!
Oakland - Renovation
We are just weeks away from passing final inspections on our craftsman renovation in Oakland! There are still volunteer opportunities in Oakland so that you can join our staff and regulars on site as we put the finishing touches on the home. There's still plenty to work on, including interior and exterior paint, light carpentry, and cleaning out the last of the construction dust to prepare the home for its new owners!
Walnut Creek - New Home Development, Esperanza Place
Out in Walnut Creek, walls are being framed and lifted, roofs are being built, and the last foundation of phase one is being poured at Esperanza Place! With multiple buildings - 23 units total! - being worked on, there is a task for you, regardless of your experience level! Check out volunteer opportunities in Walnut Creek and help get these homes' exteriors prepped for winter!
San Jose – Renovation
Volunteer opportunities to help us renovate this historic building are anticipated to start early next year. Stay tuned for updates!
Bay Point – New Home Development, Pacifica Landing
We're in the final stages of design and permitting on this new home development. We anticipate kicking off construction later this year!