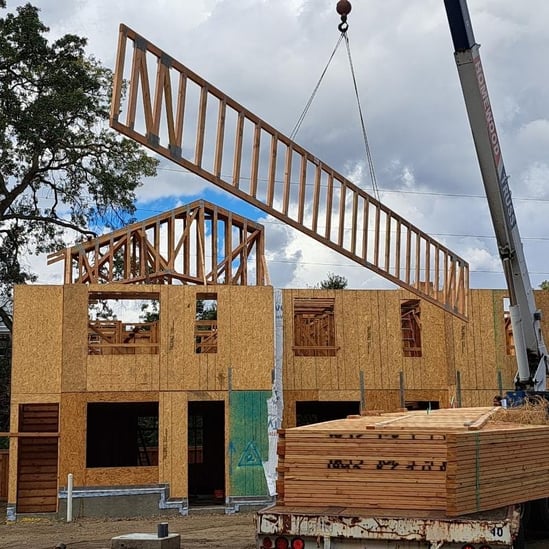 We're welcoming autumn on the construction site with, well… more work to be done! We've got everything from fresh foundations to punch lists, so read on below for where you can lend a hand!
If you want the latest on volunteerism sent straight to your inbox, you can get it with our monthly volunteer email!
Oakland - Renovation
If you pass by our site in Oakland, you might think our craftsman renovation is finished. And while the exterior paint and trim do look great, there is still plenty of work to be done inside! Check out open volunteer opportunities in Oakland, and lend a hand wrapping up the finish work from interior trim to painting and beyond!
Walnut Creek - New Home Development, Esperanza Place
The late summer heat in Walnut Creek did little to dampen our spirits or slow our progress at Esperanza Place! While volunteers put finishing touches on rebar for a new building foundation, others are wrapping up framing with roof trusses. Up next: more framing and prepping homes for house wrap and siding!
No matter what your skill level, we could use your help. Check out volunteer opportunities in Walnut Creek and help push these houses forward!
San Jose – Renovation
Volunteer opportunities to help us renovate this historic building are anticipated to start early next year. Stay tuned for updates!
Bay Point – New Home Development, Pacifica Landing
We're in the final stages of design and permitting on this new home development. We anticipate kicking off construction later this year!