A message from President & CEO, Janice Jensen, on COVID-19
May 11, 2022 Habitat News
UPDATED AS OF 5/11/2022
Effective May 11, 2022, Habitat EBSV no longer requires in-person volunteers to show proof of vaccination or a negative Covid-19 test.
We ask unvaccinated volunteers to continue to wear a mask while working indoors or when they cannot socially distance, and all volunteers to continue to abide by state and local guidelines. Please stay home if you are sick. Thank you for helping keep our community safe
UPDATED AS OF 12/13/2021
Dear Habitat Family,
Who would have thought, way back in March 2020 when I first addressed a letter to you about COVID, that I would still be writing pandemic updates nearly two years later? Unfortunately, COVID is still a very real part of our new normal, and Habitat continues to evolve our policies and practices in order to continue carrying out our mission — while safeguarding our staff, the people we serve, and of course, the community that helps us build.
See below for our most up-to-date health and safety protocol:
UPDATE: Vaccination Policy
When I wrote that first letter last year, we were advised to shelter at home as our best defense against the spread of this virus. Thankfully, we now have vaccines widely available, which make it safer for us to gather and work to serve Habitat's mission together. Effective January 1, 2022, all volunteers participating in any in-person activities are required to provide proof of full vaccination against COVID-19, or proof of a negative PCR or Antigen test administered within the 72 hours prior to the in-person activity.
What qualifies as "fully vaccinated"?
Glad you asked! Habitat EBSV considers you fully vaccinated two weeks after the second dose of a two-dose COVID vaccine (like Pfizer or Moderna), or two weeks after a single-dose COVID vaccine (like Johnson & Johnson).
How do I show proof when I volunteer?
Another great question! For vaccinated individuals, your proof can be in the form of your COVID-19 Vaccination Card (or a photo/copy of it) or your California digital COVID-19 vaccination record. If you're unvaccinated, please have proof of a negative COVID-19 PCR or Antigen test result given within the previous 72 hours. Either way, please show your proof of vaccination or negative test to a member of the site staff prior to being checked in through e-Sign In and beginning work for the day.
I also want to make you aware that Habitat EBSV has had a vaccine requirement in place for our own staff and AmeriCorps service members since September 2021, so that we can all do our part in keeping ourselves and each other safe and healthy.
Adherence to Local Guidelines
While our vaccination and testing policy can go a long way toward protecting our community, we're still keeping other measures in place in accordance with local guidelines, the latest science, and the evolving nature of this pandemic. At this time, that means the following for all in-person activities, be it volunteering, visiting an office, donating or shopping at ReStore, or participating in an event:
Stay home if you don't feel well! We can't wait to have you join us, but let's hold off until you're feeling 100%!
Wash and sanitize your hands frequently. Hand washing with soap and water is best (for the length of two rounds of "Happy Birthday!"), but hand sanitizer will do in a pinch. Make sure to cover any cough or sneeze with your sleeve, not your hands. We'll be sure to keep all often-touched communal surfaces cleaned frequently.
Keep those face coverings handy! Bring one with you, and wear it in accordance with state and county guidelines. For now, that means whenever you're indoors, regardless of vaccination status, and at other times when physical distancing cannot be observed. We'll have a limited supply of face coverings available for those who do not have one or need an additional one.
And speaking of physical distancing, let's keep at it! Whenever possible, keep at least six feet of space between you and others.
Our sites will continue to limit tool sharing and clean tools frequently.
Habitat's Administrative Offices in Oakland and Milpitas
Our office-based staff are still encouraged to work remotely when possible, so please conduct all staff interactions via phone and email whenever possible. If in-person visits are necessary, all visitors must wear a face covering in our offices at all times, be in good health, and show proof of full vaccination against COVID-19.
Client Services
We ask that clients and prospective clients – current homeowners, prospective homeowners, Housing and Financial Counseling clients, and home repair clients – coordinate next steps with the appropriate staff over the phone or email.
If you are asked to come to the office, you must wear a face covering in our offices at all times, be in good health, and show proof of full vaccination against COVID-19.
Homeownership: We are unable to accept walk-ins at this time. If you have questions regarding our Homeownership services, please contact us at (510) 803-3344 or HomeownerInfo@HabitatEBSV.org

.

Housing and Financial Counseling: All workshops, first-time homebuyer classes, and one-on-one meetings are still held online. If you have questions regarding Housing Counseling services, please contact Ramel George (Alameda and Contra Costa counties) at RGeorge@HabitatEBSV.org or (510) 803-3373, or Alessandra Pio di Savoia (Santa Clara County) at APiodisavoia@HabitatEBSV.org or (408) 620-3411.
Home Repair: We are unable to accept walk-ins at this time. If you have questions regarding our home repair services, please contact us at (510) 803-3388 or HomeRepair@HabitatEBSV.org

.
ReStores
Our ReStore locations in Oakland, Concord, and San Jose remain open to shoppers and donors. ReStore staff and volunteers are required to wear face coverings indoors, regardless of their vaccination status. At this time, customers and donors are required to wear face coverings while indoors.
Thank you for your cooperation!
Janice Jensen
President & CEO
Habitat for Humanity East Bay/Silicon Valley
UPDATE AS OF 7/19/2021
Click here to see the most recent updates to our COVID-19 health and safety guidelines.
UPDATE AS OF 6/3/2020
Dear Habitat Family,
As you know, the Bay Area is taking steps to reopen. We have closely monitored county guidelines and public health advice and have enacted a plan for bringing our volunteer community back into our work. This week our regular volunteers joined us and we plan to phase in individuals and groups over the month of June and beyond. Our top priority is the health and safety of volunteers, staff, and the community, and we have detailed health and safety protocols that are strictly enforced. We miss our volunteers and cannot wait to have you back! Take a look here for individual volunteer opportunities, and for group volunteering or any additional questions, please get in touch with our Volunteer Team at Volunteer@HabitatEBSV.org.
Even as we've sheltered in place, we have been busy! We are more committed than ever to serving our community through this crisis and beyond, and I'd like to share what we've been up to as we have pivoted our work across our service area and throughout our programs these last two months.
Emergency Protection for the Most Vulnerable
People experiencing homelessness are also among the most vulnerable to COVID-19.With a lack of access to sanitation and the option to physically distance, they are particularly susceptible to contracting and spreading this virus. That's why we're working with the City of San José to build 288 units of emergency and interim housing. These communities will serve our unhoused neighbors who are at especially high risk for severe illness if exposed to COVID (older adults and persons with disabilities and/or existing medical conditions), offering the chance to shelter in place, safely distance, and access sanitation and key services. By protecting these neighbors, our entire community will be safer, too. Even before the onset of this crisis, we have been building communities to support our unhoused neighbors. Our first community on Mabury Road is fully occupied and even in its first few weeks began "graduating" participants into permanent housing. We build to keep our neighbors safe today, and to help more people cross that bridge to stability with security, support, and dignity.
Keeping People in Their Homes
Our Home Preservation Program takes the stay-at-home order literally – by continuing the repairs that let low-income homeowners stay in their homes. Though we've modified our protocol to maintain distance and sanitation, our team continues to perform critical repairs that let neighbors remain in their homes and age safely and comfortably in place.
Affordable Homeownership
Although we're missing our volunteers, Habitat is still working hard to bring homeownership within reach of more families. Our site staff builds on at Central Commons in Fremont, readying the last 19 homes of this neighborhood for their future homeowners this summer. We're also keeping our project pipeline robust, continuing to advance future developments throughout our service area. Nearest on the horizon is our 42-home Esperanza Place development in Walnut Creek. Our team is getting the site ready for groundbreaking this summer, and we hope to start vertical construction with volunteers in Spring/Summer 2021.
Empowering Others Through Housing Counseling
Despite the distance, our Housing Counselors are hard at work. The team got creative as soon as the shelter-in-place order took effect, implementing one-on-one video counseling sessions and financial education workshops via webinar. We plan to dramatically expand our web-based housing counseling services in response to the anticipated financial recession. We will keep serving our community by building strong financial foundations that empower people to reach their goals.
Thank you for your patience and for staying engaged with Habitat during this unprecedented time.
Be well,
Janice Jensen
President & CEO
Habitat for Humanity East Bay/Silicon Valley
P.S. You can help keep us building forward by giving in support. Click here to learn more!
UPDATE AS OF 3/31/2020
Dear Habitat Family,
I hope that you and your loved ones are safe and well.
The Bay Area-wide shelter-in-place order has officially been extended until at least May 3rd. Habitat East Bay/Silicon Valley will continue to observe the order by extending the suspension of volunteerism until further notice. The suspension applies to all volunteerism – Central Commons, Bridge Housing Communities, Playhouse, and all ReStores.
In these circumstances, I appreciate more than ever what a precious resource our volunteers are. I look forward to that moment when we can welcome your helping hands back into our work. Until then, you can stay engaged by connecting with us on social media, and by supporting our COVID-19 Resiliency Fund.
We'll continue to update this page with new information as the situation evolves. Be well, and I know we'll build together again soon.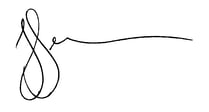 Janice Jensen
President & CEO
Habitat for Humanity East Bay/Silicon Valley
P.S. If you have any questions, our team is here to answer them. You can find staff information at our Contact Us page.
UPDATE AS 3/16/2020
ALL VOLUNTEERISM IS SUSPENDED
Dear Habitat Family,
Habitat for Humanity is founded on the belief that we're all in this together. COVID-19 is on the rise and we are taking decisive, unprecedented action to protect our community and slow the spread of this virus.
In accordance with the "shelter in place" order for six Bay Area counties, we are suspending all volunteerism through at least April 7. This includes volunteerism at all construction sites (new construction, home repair, and Bridge Housing), Playhouse workshops and builds, our three ReStore locations, and both offices.
All volunteer events are currently suspended through April 7th, but a longer suspension is possible as the situation changes. We will keep this page updated with the most current information, so please check back in!
This unprecedented pandemic hinders our ability to serve the community. We are all impacted by this crisis, but if you can, please help Habitat – and our community – weather this storm by supporting us with a donation.
For now, you can't build with a hammer. But you can keep us building with a gift.
While we struggle to continue serving our mission, the people we serve are among the hardest hit by this crisis. They are the seniors who depend on our Home Preservation Program to keep them safe and healthy in their homes. They are our unhoused neighbors for whom Bridge Housing is their lifeline to stability. They are our families striving for a foothold in an unforgiving homeownership market. They are our service providers, our healthcare workers. They are the people at the front lines, for whom a lost paycheck, lost childcare, can be disastrous.
We hope to resume normal operations as soon as possible. In this ever-evolving situation, we will continue to keep a close eye on expert recommendations and update you on new decisions. Please stay safe, look out for each other, and together, we will build a way forward.
With gratitude,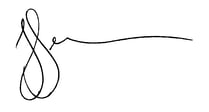 Janice Jensen
President & CEO
Habitat for Humanity East Bay/Silicon Valley
P.S. We know that new information changes this crisis daily, and that you may have questions about how to engage with Habitat in the meantime. Please reach out to us with any questions at our Contact Us page on our website.
---
ORIGINAL POST PUBLISHED 3/13/2020:
Dear Habitat family,
Our work at Habitat for Humanity is about community. We bring people together to build a world where everyone has a decent place to live. In the face of growing concerns over the novel coronavirus (COVID-19), we want to ensure – first and foremost – the health and safety of this community while continuing to work toward our mission.
As this situation evolves, we are closely monitoring advice from the Centers for Disease Control and Prevention and local agencies. We will continually update this message with any new information about actions and recommendations, including postponement of events and volunteerism if warranted.
Currently, all our volunteer sites and ReStores are open. However, to protect the health of our volunteers, clients, and staff, we are taking the following measures and recommending the following precautions:
Per CDC recommendations, anyone who is exhibiting cold, flu, fever, or respiratory illness symptoms is asked to refrain from joining a Habitat event or build or visiting a Habitat ReStore or office until you are free of such symptoms for at least 24-48 hours without the use of medication.
Similarly, anyone who has potentially been exposed to the virus through travel to one of the areas designated by the CDC as level 3 or on a cruise ship, is also asked to refrain from joining a Habitat event or build or visiting a Habitat ReStore or office. Additionally, please refrain if a member of your household or close contact has potentially been exposed.
If you belong to a higher-risk group, we recommend that you refrain from volunteering until the virus has been well contained. Higher-risk populations include older adults and those with serious chronic medical conditions like heart disease, diabetes, and lung disease.
Our staff members are following these same health and safety protocols.
Please let us know if you decide not to volunteer as previously planned, so that we can adjust accordingly. When you are feeling well, please reschedule your volunteer day – we'd love to have you out with us when you are feeling your best.
We are observing heightened cleaning and sanitization practices in all volunteer venues. We are ensuring easy access to handwashing stations, and we encourage volunteers to bring their own alcohol-based hand sanitizers.
We are limiting gatherings and reducing volunteer numbers to allow for social distancing at all volunteer venues. When volunteering, maintain appropriate distance from others.
Handwashing is your best protection! Wash your hands frequently for at least 20 seconds with soap and water, especially upon arrival at site, after using the restroom, before and after eating, after blowing your nose or coughing or sneezing, and before leaving site.
If you do need to cough or sneeze, turn away from others, and cough or sneeze into your elbow or a tissue. Dispose of any tissues and wash your hands afterward.
Avoid touching your eyes, nose, mouth, or face.
We know that many are feeling concerned about this virus, and your health and safety are our top priority. We will continue to follow the best available advice, and to listen to our community, as the situation progresses. Please know that the above protocols may change as we receive more information about the situation. In the meantime, we thank you for helping us keep our community healthy today, so that we can keep building a stronger tomorrow.
If you have questions regarding volunteering, shopping or donating to the ReStore, or visiting our Oakland or Milpitas office, please refer to our Contact Us page to find a staff member who can help you.
Yours in partnership,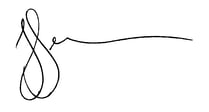 Janice Jensen
President & CEO, Habitat for Humanity East Bay/Silicon Valley