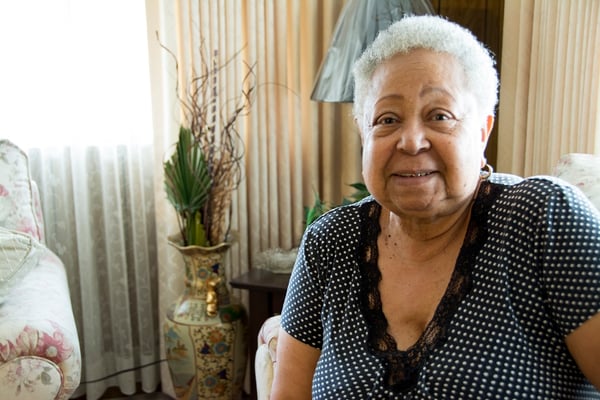 Each year, Habitat helps over 100 households throughout Contra Costa, Santa Clara, and Alameda counties get the home improvements they need to continue living happily and healthily in their homes. Many people can benefit from the free grants and affordable loan programs that Habitat's Home Preservation Program provides.
One factor in determining who qualifies for our home repairs by Habitat is location. Since the program is mostly supported by government partnerships, Habitat must follow specific rules set by the city, county, or federal agency to be sure we can provide assistance in an equitable way.
Click here to find out the details of what home repair programs are available where you live!
The guidelines for who qualifies can vary between different areas, but there is a handful of things that are common across all the regions we serve. There are three main categories we use to determine if an applicant qualifies for the Home Repair program in their city or county:
1. The Household
Must own AND live in the property. In some cases, there may be funds available for minor repairs on rentals, when a household member has a disability.
Must be considered low-income, defined as earning an income at or below 80% of the Area Median Income where they live. In some cities, cash assets may also be considered.
Must work in partnership with Habitat staff to provide the necessary documentation and timely, respectful communication.
2. The Property
Can be a single-family, condo, or townhome-style residence. In many cities, mobile homes are eligible.
Multi-unit properties up to 4 units can often be served as long as the work pertains to the owner's unit.
Must be within one of the jurisdictions that Habitat currently has funding to serve. At the time of this writing, those include Alameda County, Contra Costa County, as well as the cities of San Jose, Walnut Creek, Antioch, Concord, Berkeley, Hayward, Fremont, Livermore, and Pleasanton. Click here to find out the details of what home repair programs are available where you live!
3. The Project
Must feature improvements to health, safety, and habitability.
Will be determined by a Habitat Inspector in partnership with the homeowner based on available funds.
Will be completed by a licensed, bonded, and insured contractor that Habitat has vetted.
With so many households in our service area that could benefit from our services, and limited funding for the program, these guidelines help ensure that the program serves people fairly.