With changing leaves comes changing lives, because fall is more than just the season for new school supplies and pumpkin patches – it's the best time to volunteer with Habitat!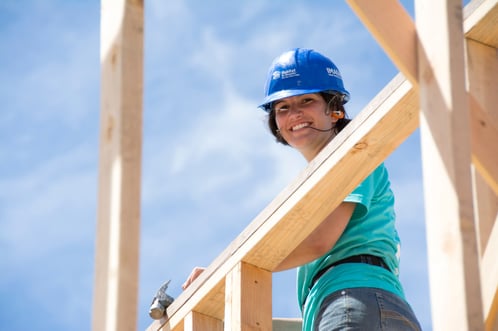 That's right. Along with good weather, fall offers more opportunities to volunteer. So, whether you want to pick up a hammer and learn new skills (maybe dust off old ones), or help behind the scenes, Habitat makes falling in love with volunteering easy.
The best part – you'll be making a difference that will transform families' lives through affordable homeownership in Contra Costa, Alameda, and Santa Clara counties.

To get started, check out some of our latest volunteer opportunities, and see which best fits the volunteer experience you're looking for. Questions? Not a problem! Check out our Volunteer FAQ!

Volunteer opportunities for individuals this fall:

Event Volunteers
On November 3rd, Habitat will be hosting hundreds of cyclists from around the Bay Area at the 2018 Cycle of Hope – a charity ride benefiting affordable housing. If riding Cycle of Hope isn't for you but you don't want to miss out on the fun, come join us as a volunteer! (If riding is for you - here's the link to sign-up!) Event volunteer opportunities include:
Course Marshals: Keep our riders going by cheering them on in the right direction!
Course Water Stations: You can't have a ride in the Bay Area without a few hills. We need volunteers to help keep our athletes hydrated while climbing the course!
Start/Finish Line – Medals and Water: Want to see our rider's faces before the ride and after? Help hand out water and medals at the start and finish line!
Kid's Activities - Face Painters wanted!
Other opportunities include parking, serving refreshments and food, and helping set up or tear down.
Click here for more event volunteer opportunities and to sign up!
Habitat Home Building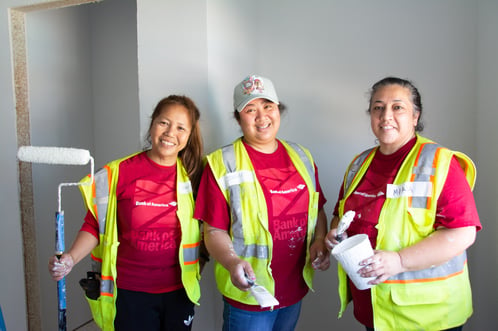 Did you know that Habitat homes are almost 90% built by volunteers? We mean it when we say we cannot do what we do without you! Helping on a Habitat construction site is one of the most unique, hands-on volunteer opportunities in the Bay Area. You don't even need construction experience! We provide all the training, tools, and of course hard hats for you to have a great day on site!

Currently, we're building the first phase of our Central Commons development in Fremont. This fall, volunteers will be installing siding, painting both the interior and exterior of the homes, putting down flooring, and much more so families can start the new year in their new homes! Volunteer spots are available but they go fast, so click here to sign up today!

Playhouse Program Volunteers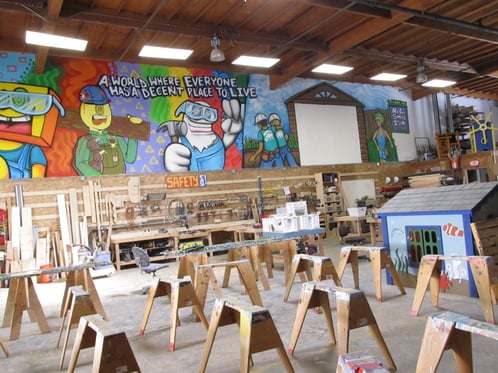 At Habitat, we believe even little houses build big dreams ! Local corporations and organizations make that happen by sponsoring team building days – their hard work builds playhouses for children, while their donation builds affordable housing through Habitat. However, we can't have a team building event without our volunteers, who prepare the materials in our Oakland and Milpitas workshops!

Come in to one of our workshops, and help us cut, paint, and organize parts that will later be turned into a child's dream home. Put your carpentry or artistic skills to work!

Click here to sign up with our Playhouse Program!

ReStore

Maybe retail is more your thing. Check out our ReStores' volunteer opportunities! ReStores are Habitat's home improvement stores and donation centers that sell new and gently used home goods and building materials, and turn those proceeds into affordable housing!

Volunteers are needed to help prepare our stores for holiday shoppers! Tasks include joining our ReStore team in assisting customers, organizing donations, and making sure our merchandise looks great. With locations in Oakland, Concord, Santa Clara, and San Jose, ReStore offers Bay Area volunteers a variety of opportunities to make a difference.