Now is our last chance to secure budget funding for affordable homeownership!
Earlier this month, Governor Newsom put forth his May Revision for next fiscal year's state budget. In his presentation, he made an announcement: California has a budget surplus of nearly $100 billion. Never before have we enjoyed such an opportunity to make transformational investments in our state's future.
Unfortunately, one of our most powerful vehicles for transformation was not included – an investment in affordable homeownership for more Californians.
The California Homeownership Coalition – representing Habitat for Humanity California, the California Building Industry Association (CBIA), the California Association of Realtors (C.A.R.), and others – is advocating for:
$400 million for the existing CalHome program – the only state funding source to produce more affordable homes to own.
$200 million for the existing down payment assistance program to offer a hand up to homeownership for more Californians.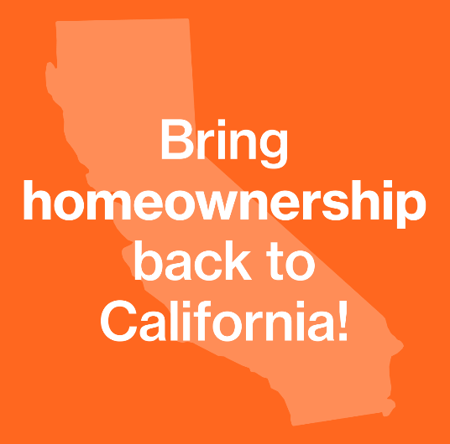 "With our state in second-to-last place for homeownership rates, it is imperative that we turn the tide," says Debbie Arakel, Executive Director of Habitat for Humanity California. "While we applaud more housing opportunities across the spectrum, with nearly 50 years of building affordable ownership housing, we at Habitat know that ownership is transformational, because it goes far beyond walls and windows. It leads to improved health, financial, and educational outcomes, stabler communities, and economic empowerment with effects rippling out for generations. CalHome needs a full investment to help California bridge the production shortfall that is leaving so many families with lower incomes out of the opportunity to purchase a home and build the economic mobility that comes with it. Down payment assistance is also needed to offer that vital hand up from rental to ownership housing. We look forward to working with the state legislature to ensure a meaningful investment that will bring more Californians home."
Homeownership is critical to our state's future, and we have a unique and urgent chance to secure the opportunity for more Californians. While we face historically low rates of homeownership – with Black and Latino Californians disproportionately affected – we have an exceptional surplus that could change the story.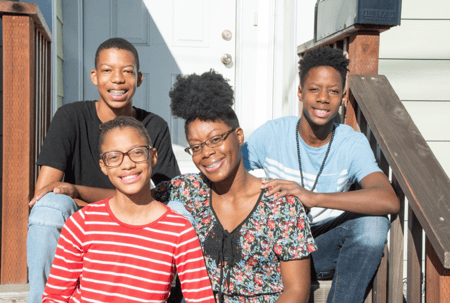 Now that the Governor has proposed his revised budget, our state legislature has until June 15th to make their amendments. This is a crucial moment for us to tell our lawmakers that homeownership matters, and that more Californians deserve a chance to achieve it.
"We're shoulder to shoulder every day with families who experience that transformation that homeownership can offer," says Janice Jensen, President and CEO of Habitat East Bay/Silicon Valley. "Over the years, I have known parents that go from worrying that the next rent hike will displace their families, to watching their grandchildren play in the rooms of their Habitat homes decades later. I've seen hours-long commutes reduced to minutes, as we've made homeownership affordable in and near the communities where people work. We can make this the story for thousands more Californians with just a modest investment from this historic surplus; we cannot let this chance slip by."
We know that an investment in affordable ownership housing is an investment in equity. It's an investment in closing our state's racial wealth gap. It's an investment in stability, economic mobility, and generational wealth.
We cannot move the needle on our affordability crisis without producing more affordable homes – we have a production shortfall of over one million affordable homes to overcome. And it's a problem that not only drives ballooning housing costs, but inflation overall.
We can change this. If we fund CalHome and down payment assistance, we can change the trajectory of this housing crisis. With just a click and a minute of your time, you can tell our state legislators that you support homeownership for more Californians.