Habitat for Humanity East Bay/Silicon Valley's Economic and Social Impact studies show how Habitat homeownership in the Bay Area provides more than a roof over a family's head. These studies show that access to safe, decent, affordable homeownership through Habitat is linked to a family's health, education, and financial wellness. What's more, Habitat's building activities generate nearly $900M in economic activity in Contra Costa, Alameda, and Santa Clara counties.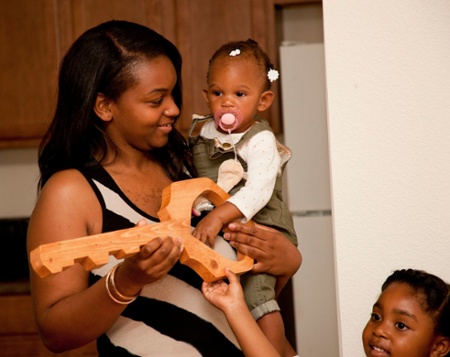 On a national level, Habitat for Humanity International's recent "Why Home Matters" evidence series delves into similar statistics on a broader scale – and it demonstrates the tremendous impact homeownership has on communities across America.

Habitat recently released an evidence brief titled, "How does homeownership contribute to wealth building?" to explore the connection between ownership and the creation of strong financial legacies. In particular, the brief highlights the barriers that low-income households and households of color face when it comes to homeownership – obstacles like limited supply of affordable housing, restricted access to credit, and systemic inequality. These impediments to homeownership mean barriers to one of the key ways a family can build equity – and wealth.

For families who own their homes, homeownership builds wealth by acting as a forced savings mechanism and through home value appreciation.
This evidence brief is a great reminder of why it is critical to break down these barriers and create more opportunity, as we do through our Homeownership, Home Preservation, and Housing Counseling programs. Through our work, we increase supply, access, and the long-term economic success of individuals and communities.
Click here to read the "How does homeownership contribute to wealth building?" evidence brief.
The evidence brief includes:
Research on the financial benefits of homeownership for low-income households, single women, and households of color
Key factors to building home equity
Major barriers to building home equity for households of color
Ways that Habitat for Humanity contributes to these key factors that encourage wealth building