Why I served with AmeriCorps- By Ruben Bravo
Before applying to be the ReStore Marketing Coordinator, an AmeriCorps Vista position at Habitat East Bay/Silicon Valley, I had no idea what AmeriCorps was.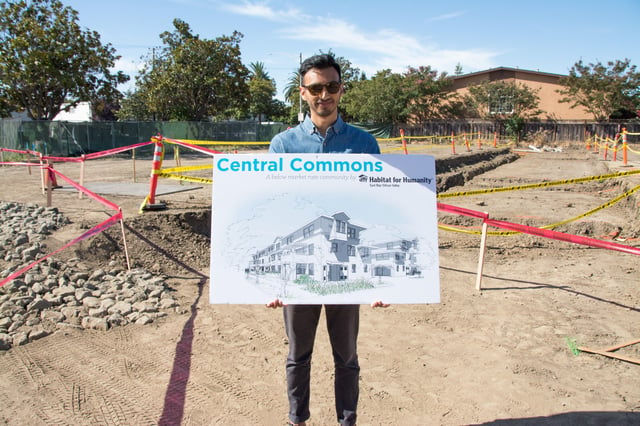 I soon learned that AmeriCorps provides opportunities for members to spend a year of their lives "getting things done." Think of it as a domestic version of the Peace Corps.
In the Bay Area, there are hundreds of tech industry jobs in art and design, but I was really looking for a way that I could use my creativity to connect with my community. After reading Habitat's mission and learning how AmeriCorps partners with Habitat to build capacity, I knew it was the right place to start my career. Two AmeriCorps terms with Habitat later and I'm able to stand here today with a resume full of experience!
I've learned more than I ever imagined possible. Aside from all the strategic marketing and data analytics, I learned that my work has great impact on my community and how I and other AmeriCorps members are helping Habitat build for more families. I see the difference AmeriCorps members make at Habitat and I can safely say, Habitat cannot do all the great work they do without us.
On top of that, I've been inspired by Habitat's community of staff and volunteers that have been serving this mission for so long. Working with such a positive team makes the days go by so quickly. They've put great trust in what I can accomplish and I've been able to work on so many different types of projects that I never thought I would have the opportunity to work on at any other entry-level position.
So whether you're looking for a useful way to spend a gap year, meet new friends, or just in need of a resume booster, AmeriCorps is for you. As the perfect blend of experience gaining and impact making, AmeriCorps is a year of your life well spent.