Habitat East Bay/Silicon Valley Blog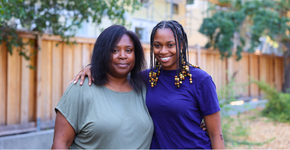 Meet Shereda: Future Homeowner. While she has plenty of reasons to get excited about her family's future home at Esperanza Place, Shereda had a clear and simple motivation to apply for homeownership through Habitat for Humanity.
Read More
Stay in the know
GET HABITAT UPDATES!
Sign up for Habitat for Humanity East Bay/Silicon Valley's monthly newsletter to stay updated on all things at Habitat!