Get Involved
Cost of Home
Habitat for Humanity's National Advocacy Campaign
Cost of Home
Families all across the United States are paying too high a price to cover the cost of home. In California, 1 in 5 households spend more than half of their income on housing.

Wages aren't keeping up with skyrocketing rent and home costs. This leaves more and more families without the personal and economic stability that safe, decent and afford housing provides, and forces them into impossible choices.

When the cost of home is a family's future, it's a price we can't afford to pay.

That's why we're committed to mobilizing our partners, volunteers, and community members to find solutions and help create policies that will increase access to affordable housing for Bay Area families. It's all part of Habitat for Humanity's first national advocacy campaign: Cost of Home.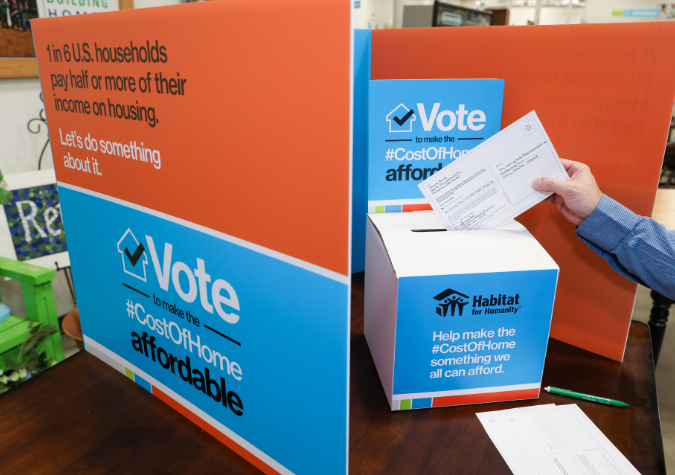 Which would you choose?
A safe home. Nutritious food. Health Care. Access to good schools. Reliable transportation. Which would you choose? When families spend more than half of their income on housing, they face these impossible choices.
A home shouldn't cost you your health. It shouldn't cost you your kid's education. When the cost of home is your family's future, the cost is too high.

In partnership with Habitat for Humanity affiliates across the country, we are taking a stand to ensure no family has to pay more than half their paycheck to cover the cost of home.

As part of Habitat for Humanity's Cost of Home campaign, we will strive to improve housing affordability for 10 million people over the course of five years through policy and systemic changes at the local, state, and federal levels.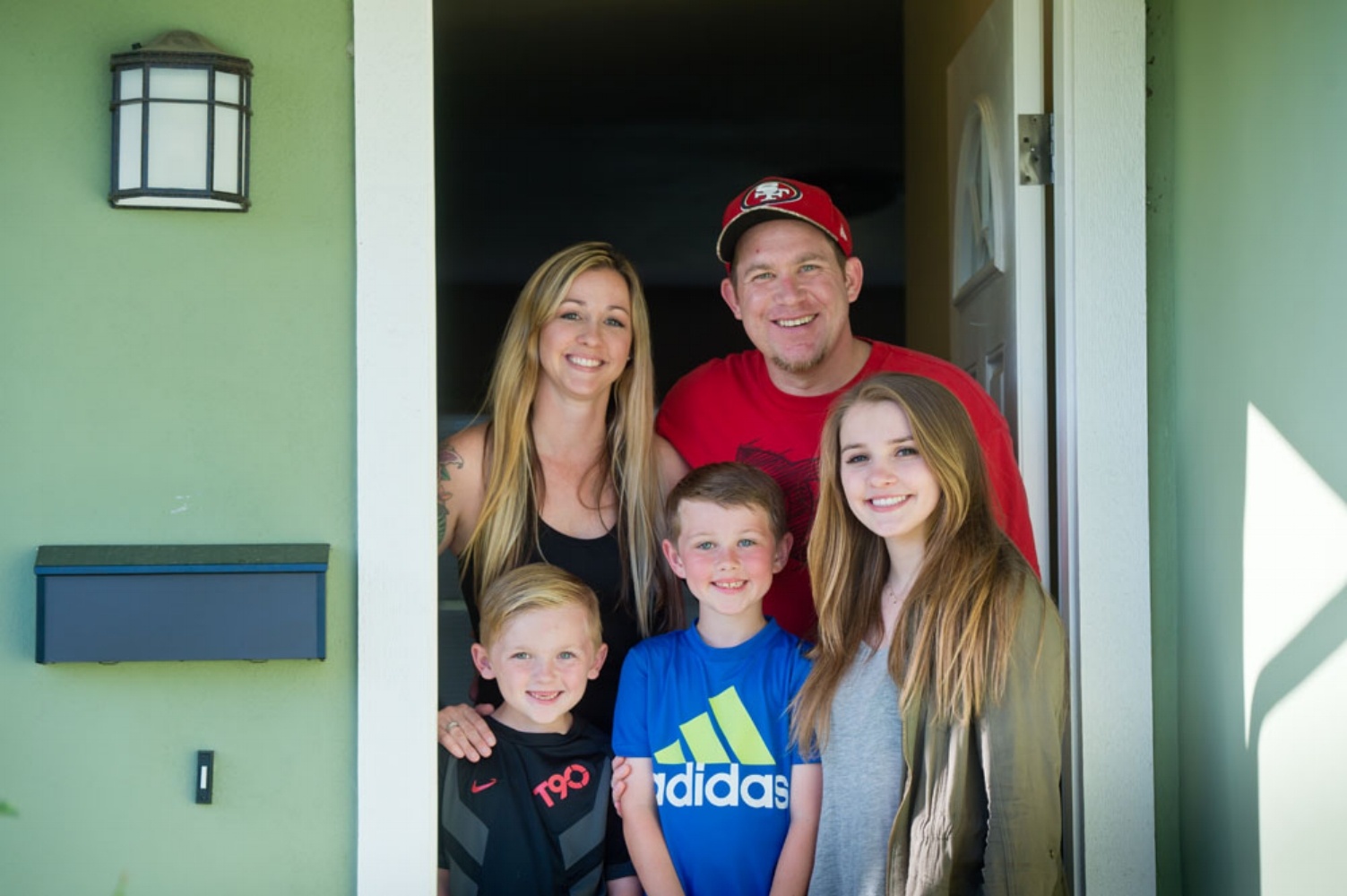 Solutions
Over the next five years, the Cost of Home campaign will improve home affordability by promoting policy and systems change in four key areas
Increasing supply and preservation of affordable homes

Almost every area in the U.S. faces a shortage of safe, decent, and affordable homes, and households earning modest incomes are hit the hardest. The campaign will advocate for policies that enable the production and preservation of homes, and increase access to homes affordable to lower-income households.

Equitably increasing access to credit

Credit is difficult, if not impossible, for many households to access, and minority and lower income applicants are often relegated to predatory credit, if any credit at all. We will advocate for policies that increase and broaden access to safe and sound credit for underserved populations.

Optimizing land use for affordable housing

Land is often among the greatest costs encountered when building homes, whether for rental or for ownership. We will advocate for land acquisition, use, and development-related policies that bring down the cost to build, and otherwise stimulate the production and preservation of affordable housing, promote fair housing, and fully reflect community needs.

Ensuring access to and development of communities of opportunity

Affordable homes must be built in environmentally sound areas with access to economic and social opportunity and viable transportation. Moreover, as communities experience increases in new development and investment, they need systems in place to preserve affordability and prevent the displacement of current residents, many of whom earn lower incomes. We advocate for policies that protect and strengthen neighborhoods and enable communities to thrive.
A Sincere Thank You To
Our Sponsors
Stay in the know
GET HABITAT UPDATES!
Sign up for Habitat for Humanity East Bay/Silicon Valley's monthly newsletter to stay updated on all things at Habitat!