One-on-One Counseling
Individual financial counseling sessions to discuss financial goals and management.
Who qualifies for one-on-one counseling?
One on-One housing counseling services are available to anyone who would like hands-on help with learning how to manage their individual or family finances, including how to balance income and expenses, budget, manage or reduce debt, repair or improve the credit history, and save for future goals.
We can also help people for whom homeownership is a goal understand how the homebuying process works and learn what they can do to become financially ready to purchase a home.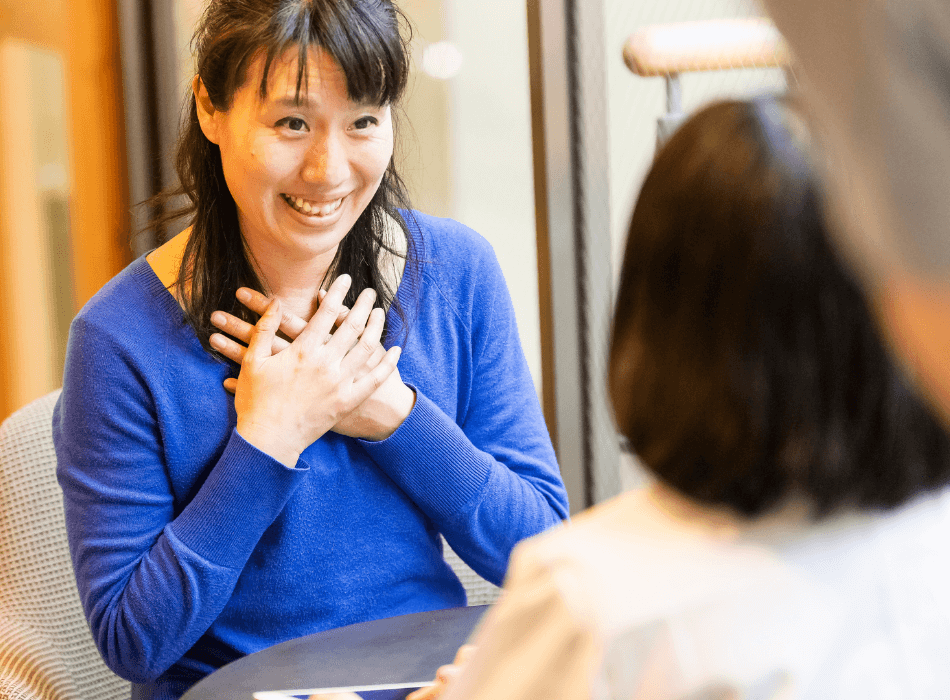 What do I get out of financial counseling?
As a Habitat Housing Counseling client, you will work closely with a dedicated, professionally trained HUD-Certified housing counselor. The HUD approval means that our housing counseling services meet the highest standard of financial knowledge and care. You will learn sound financial habits and strategies and receive step-by-step guidance as you work towards reaching your financial and housing goals.
Depending on your goals and unique circumstances, housing counseling services can help you:
Create a sustainable and balanced household budget
Create a credit repair plan
Understand what you can do to increase your credit score
Create a debt repayment plan
Create a savings plan
Understand how the homebuying process works and what you can do to financially prepare for homeownership
Connect with local services and resources that offer assistance beyond what HEBSV's housing counseling services can provide.
How do one-on-one counseling services work?
Our housing and financial counseling services are free, and with Housing Counselors in our Milpitas and Oakland offices and video appointments available, our services are also convenient.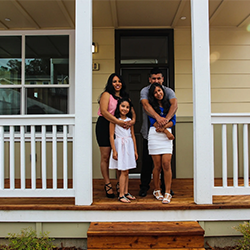 Frequently Asked Questions
Do I have to meet with a Housing Counselor to apply for the Habitat homeownership program?

No. Housing Counseling is a separate service we offer and is NOT part of the application process for the Habitat Homeownership Program.

To learn more about Habitat homeownership opportunities and how to apply click here.
Does Housing Counseling include a review of the Habitat Homeownership program and what the qualification requirements are?

No. Housing Counselors do not review the Habitat Homeownership program nor the qualification requirements.
Is there a fee to meet with a Housing Counselor?

Housing counseling services are free. However, if you would like an in-depth review of your credit report, we charge a small one-time fee to cover the cost of pulling the report.
Do I need to make an appointment to meet with a Housing Counselor?
What happens at the first counseling appointment?

Your Housing Counselor will:

Identify the financial and housing goal(s) you want to achieve.
Identify the unique issues that are preventing you from reaching your goal(s).
Pull your credit report and do a full credit report review (if applicable. Please see below).
Help you develop a sustainable budget geared towards helping you reach your goal(s).
Create an action plan catered to your unique financial situation and designed to help you reach your goal(s).
If I chose to have a credit report review, will pulling the credit report impact my credit score?

No. For credit counseling purposes we do a soft pull that does not impact your credit score. The credit report includes credit scores and credit information from all three credit reporting agencies (Experian, Transunion, and Equifax), and you will get a copy.
Do you send appointment reminders?

No. It is your responsibility to make sure you add the appointment date and time on your calendar, so you do not forget.
Can Housing Counselors tell me if I qualify for the Habitat homeownership program?

No. Housing Counselors do not review applications for the Habitat Homeownership program nor can they tell you if you qualify. To learn if you qualify visit our Homeownership page to start the application process.
What documentation do I need to provide?

You need to complete an intake packet. You also need to submit financial documentation like paystubs, benefit letters, bank statements, and credit card statements. Your Housing Counselor will review with you what you should provide.
Why do you need financial documentation?

Financial documentation is needed to assess your financial situation so your counselor can help you create an action plan catered to your unique circumstances and goals.
Are appointments in person or virtual?

Appointments are virtual. Your counselor will provide you with instructions on how to join the video call and how to submit your intake packet and documentation. Our office hours are M-F 9am-5pm. To schedule an appointment, Click Here.
How often can I meet with the Housing Counselor?

Your Housing Counselor will work with you as long as needed to help you reach your goals through follow-up meetings and regular check-ins.
Do I have to have my credit report pulled?

No. We pull your credit report only if you want us to do an in-depth credit report review.
Can I provide my own credit reports?

Yes, as long as the credit reports show your full credit history for all your accounts. Credit report summaries or reports that only show the credit score do not provide the information needed to do an in-depth credit report review.
What if I cannot make my scheduled appointment?

When you schedule an appointment our Housing counselors reserve that time for you. If you cannot make it let us know as soon as possible so we can free up the time for someone else. We know schedules can change and things happen, and we are happy to reschedule.
Contact a Housing Counselor
For questions or to schedule an appointment with our Housing Counselors complete the inquiry form below.
*DO NOT complete this form if you are interested in becoming a Habitat homeowner. For questions about Habitat's homeownership opportunities, visit our Homeownership Program page.
PROUDLY SUPPORTED BY HABITAT COMMUNITY CAPITAL
As a part of Habitat for Humanity East Bay/Silicon Valley, Habitat Community Capital (HCC) was founded in 2016 as a nonprofit lender in response to Habitat affiliates and other affordable housing developers' increasing need for more affordable financing options.

As a certified Community Development Financial Institution (CDFI), Habitat Community Capital is the legal business name of EBSV Community Development, Inc.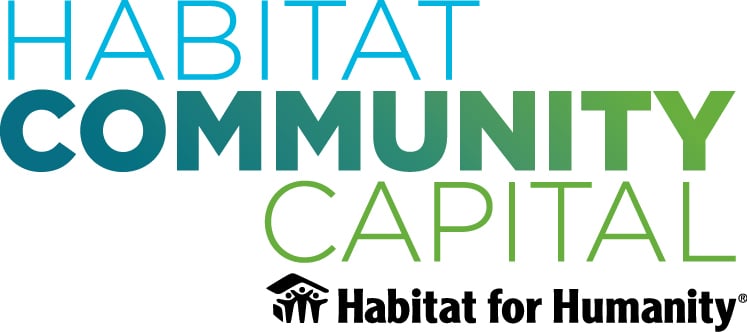 A Sincere Thank You To
Our Sponsors
Stay in the know
GET UPDATES
Sign up for Services information and receive a monthly email sharing the latest updates on our the many ways we serve our community.