1. Get out there!
When you volunteer with a local nonprofit like Habitat, you are making a tangible difference in your community, while also strengthening your group's relationship. Volunteering is a great team building opportunity that makes a lasting impact on you as an individual, your group, and the community.
Habitat for Humanity provides a wide range of volunteer opportunities, whether you're swinging a hammer on the construction site, processing donations in our ReStores, cutting trim in our Playhouse Workshops, tutoring Habitat Kids, or being a part of a unique way to impact the housing crisis – our Cycle of Hope event.
Cycle of Hope is our premier cycling benefit ride that brings our community together to ride for affordable housing. The finish line is more than a cyclist's own accomplishment – it's a victory for all of us who believe in a Bay Area with more opportunities for families to thrive. Represent your school by joining us as a cyclist, a volunteer, or part of the cheering section, as we ride for a world where everyone has a decent place to live!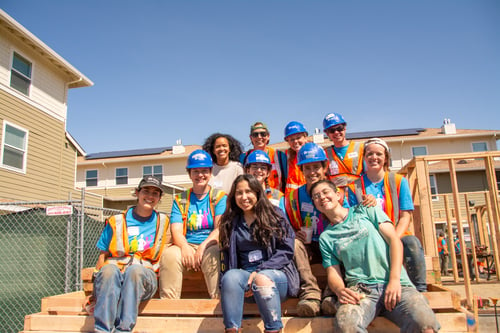 2. Start a Club
Bring together some friends and start a Habitat club at your school/university! This is a great way to get your school involved in the community while advocating for affordable housing. The need for a decent place to call home is a worldwide issue, and we need a community to face the challenge – so bring your friends and peers together to take it on!
Check out your school requirements to start a club. Once you get your club registered, you can get involved in many ways. Just like our friends at the University of California, Berkeley, you can tutor Habitat Kids through our Family Resource Committee, or schedule volunteer days on the construction site, at our ReStores, or in our Playhouse Workshops. School clubs make a tangible difference in the work we do serving families, neighbors, and each other. When you get a group of people together fighting for the same thing, the sky is the limit.
3. Fundraise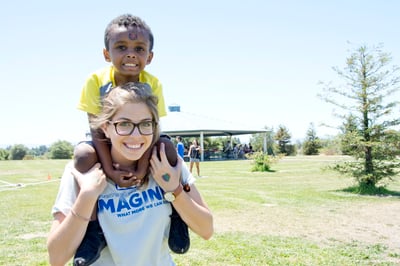 Use your passion, skills, and resources to build awareness for your local nonprofit! Gather some peers and get creative with your fundraiser. Make graphic tees and sell them with your friends, or create a Facebook Fundraiser to build awareness socially. Get your school group together and host an open mic night, work with your Student Government and put together a carnival, or host a 5k to benefit a nonprofit. Big or small, you have the power to change lives – why not have fun while doing it?
Get connected with our Volunteer Coordinator to start volunteering with your school today!