With summer in full effect, we want to share how you can turn your free time into a satisfying way to get involved in the community, while enjoying all that summer sunshine. From a walk to your local library to hopping on your bike, here are our top 5 ways to stay productive this summer while giving back:
1.) Volunteer with Habitat!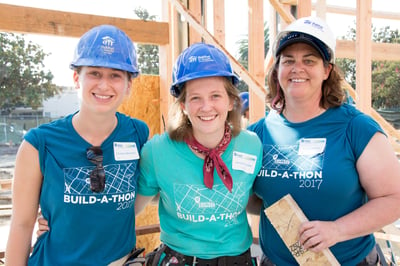 Getting involved in your community is one way to stay productive this summer! When teaming up with Habitat for a volunteer day, expect a warm welcome from our construction Crew Leaders, ReStore team, or Playhouse staff. With no experience needed, you can expect a day of learning new skills, bonding with your fellow volunteers, and making a real difference in our housing crisis. Our crew will have all the information and tools you'll need and guide you through a fun volunteer experience. By the end of the day, we're confident that you'll be eager to come back and join us again.
2.) Read about the affordable housing crisis.
The housing crisis is a wide-ranging problem with many roots and a profound impact on many people. Learn more about the factors that affect housing, the role of affordable homeownership, and the wider context of the crisis we face. Janice Jensen, our President and CEO, has two recommendations for your summer reading list: The Color of Law by Richard Rothstein, and Evicted: Poverty and Profit in the American City by Michael Desmond.
Both books frame the affordable housing crisis as a national issue from a social justice point of view, and they're both excellent resources for those looking to understand the foundation of an unjust housing system and how it has reached this critical state.
3.) DIY projects with ReStore.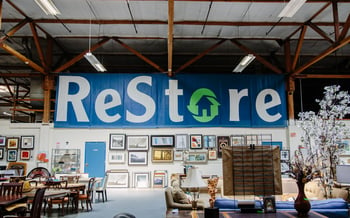 Purchasing an item from your local ReStore not only helps us build more affordable homes, but it also gives you the creative freedom to take on a DIY project! With a wide selection of home goods, furniture, building materials, appliances, and more, the ReStore has plenty of ingredients for your next home update. Revamp your room or furnish your outdoor seating area with your personalized creation. Upcycle a fixture and make it your own. Get your family and friends involved for a group activity, or encourage them to DIY their own way to a fresh look, too! If you're looking for creative inspiration, subscribe to get the weekly "Treasure Hunters" email, and be the first to learn of any bargains and deals. Now, let the creativity flow!
4.) Train for Cycle of Hope.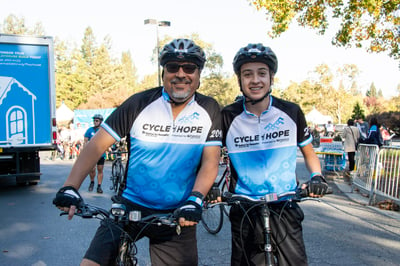 Soak in the beautiful scenery the Bay Area has to offer while getting ready for our 2
nd
annual Cycle of Ho
pe event, taking place November 3
rd
. With so much to see and so many trails to ride, gear up for the family-friendly event with a family affair. We have five rides available for all levels including:
Take advantage of the summer sun to get on your bike, and get registered to ride before prices increase at the end of the month!
5.) Get creative with fundraising!
Fundraising might not sound like fun, but when you get creative, it can be! There are many ways you can fundraise for your favorite cause. Maybe it's a bake sale, or a half marathon. Perhaps it's a house party, or a way to celebrate an occasion. However you do it, you can build support for the causes that matter to you, and get your loved ones involved, too! You can share more about the awesome cause you're fighting for by starting a Facebook Fundraiser or creating your own Classy page. Customize it, make it yours, and remember… have fun!