Before Adriana Resendez's family connected with Habitat East Bay/Silicon Valley in 1992, they were rootless. They were migrant farmworkers who endured long years of rough working conditions for little pay. Adriana remembers nights spent sleeping in the family station wagon.
Even after settling in the South Bay, Adriana and her siblings were largely confined to the converted garage in which they lived. "My parents really struggled to put down roots for our family," Adriana says.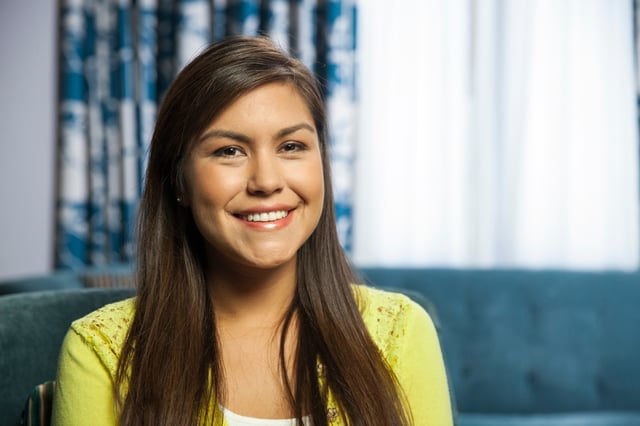 Adriana recalls the day they found out about their Habitat house, which was to be built in the Alviso neighborhood of San Jose, "I was about four or five years old and I remember two people coming to our house. They were in the kitchen sitting down. My mom turned to us with tears on her face. We knew. My sisters and I ran outside and made a circle holding hands, singing, 'We're getting a house! We're getting a house!'"
The Resendez family showed an unparalleled commitment to partnership, logging more than four times the required number of hours, helping to build their future home. That commitment only grew once the family moved in and began planting literal roots in the community.
"My dad really made it a task to maintain the garden," Adriana remembers. "When we first moved in, he planted lemon trees, a cherry tree, and avocado trees. Those trees are massive today!"
With the security of a stable home, Adriana focused on her studies. She went on to earn a B.A. at USC and a Masters in Global Affairs from NYU. She worked to improve food security and income generation at the Pan American Development Foundation in Columbia. Today, she serves as a corporate development officer for the American Red Cross.
"Habitat has been more than a blessing," Adriana reflects. "It has given me a life full of opportunities. When you have people who come together to help your family, it creates miracles."