The New Year brings new opportunities to get involved at Habitat! If your New Year's resolution is to volunteer more, we have you covered! Check out what we have going on at the construction site and click here to see how you can get involved.
Fremont (Central Commons – 30 new homes, 1st phase): Our construction crew and volunteers have been go, go, go getting these 11 homes ready for our Home Dedication that took place on Saturday, January 12th! Over the holiday season, volunteers helped install cabinets, complete siding, put in landscaping, and much more.
Now we need your help to get these homes move-in ready! Sign up to volunteer on landscaping, fencing, installing mailboxes, and other finishing touches to tie the bow on Phase 1.

NEW PROJECT ALERT: We will soon be starting the construction of the Emergency Sleeping Cabins as part of San Jose's Bridge Housing Communities! Cabin construction will be underway at a warehouse close to our ReStore San Jose location. If you are interested in volunteering, click here and submit an interest form to get more information.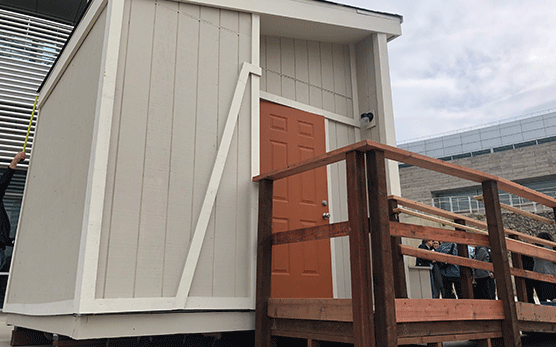 Global Investment Program Update: Each year, we partner with Habitat affiliates around the world to broaden our impact and change lives of families in vulnerable communities. Now, you can see our investment at work. Be a part of that work by building homes in Malawi, Africa! Join our Global Village volunteer team this April, and make a difference abroad as part of Habitat Malawi's Orphaned and Vulnerable Children Program. Click here to learn more and apply!