If the James Webb Space Telescope were pointed down at our sites, here's a look at what it would see!
(Remember, even without a nifty telescope, you can always see what's going on in our volunteer universe by signing up for our monthly volunteer email!)
Oakland - Renovation
It's all about windows these days – installing windows, putting up window trim, the works! Well, mostly about windows. We're also working on the stairs as we get closer to wrapping up this renovation on Manila Avenue. Want to get in on the action? Click here to view Oakland volunteer opportunities and sign up!
Walnut Creek - New Home Development, Esperanza Place
The temperature's not the only thing climbing out in Walnut Creek! Construction is reaching some new heights, too, with some work happening on second floor walls and stairs – building on lots of great progress made at last month's Women's Leadership Build. See the process for yourself in the video below! And with more fresh foundations poured, we've got plenty of work ahead. Help us out by browsing our Walnut Creek volunteer opportunities and nabbing a spot on site!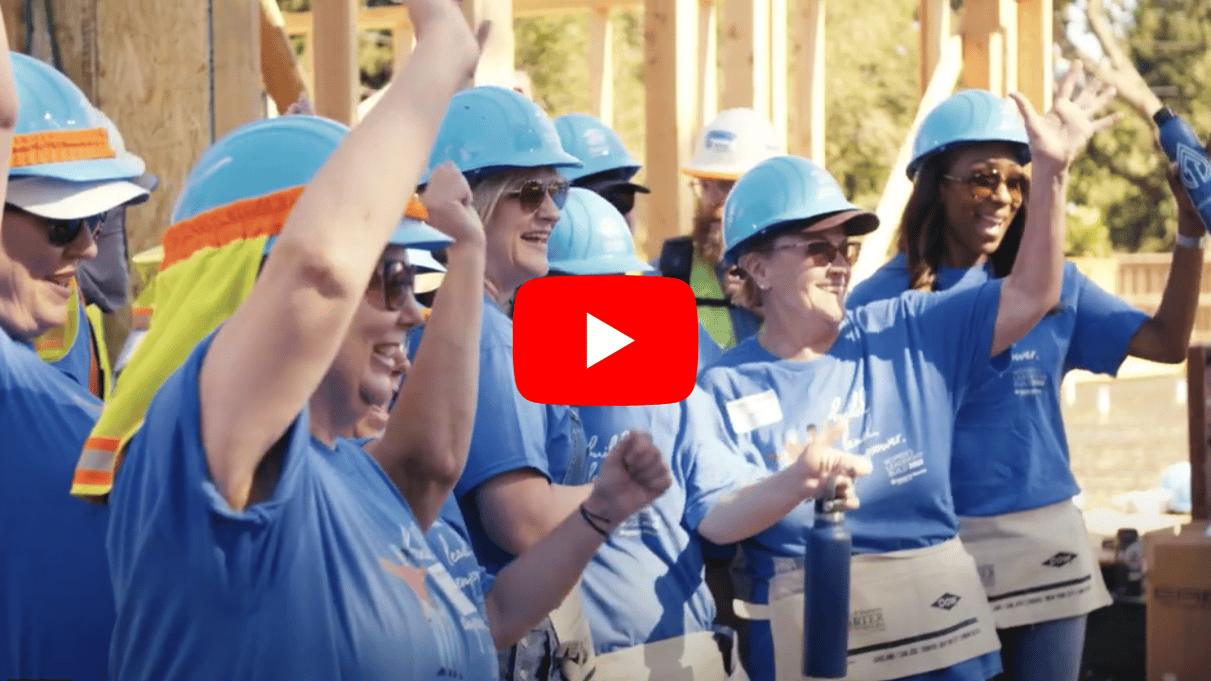 San Jose – Renovation
While we finalize preparations to settle this four-unit building onto a new foundation, we were excited to freshen up the site's fence with the help of Google recently! We're looking forward to welcoming our wider volunteer community in the coming months to get renovations fully under way.
Bay Point – New Home Development, Pacifica Landing
Stay tuned! We're in the final approvals stage on this development, and soon we'll be ready to kick off construction!
San Jose – Neighborhood Revitalization
We are up to our neck in deck over on Senter Road in San José! That's because we're helping reconstruct part of the deck on the historic Rotary Club building. Volunteer with us for a chance to work at a beautiful location, learn (or shore up) some decking skills, and support a wonderful community partner while having a great time. You'll find your chance among our San Jose volunteer opportunities!