Before the Herreras purchased a home through Habitat for Humanity East Bay/Silicon Valley in 1995, Doraida and Mario lived in a cramped two-bedroom apartment with their three children and Doraida's mother, Alicia. Despite working tirelessly to make ends meet, they could scarcely contend with rising rent and expenses. Financial insecurity, drug activity in the neighborhood, and a negligent landlord made their home feel unsafe, unhealthy, and unstable.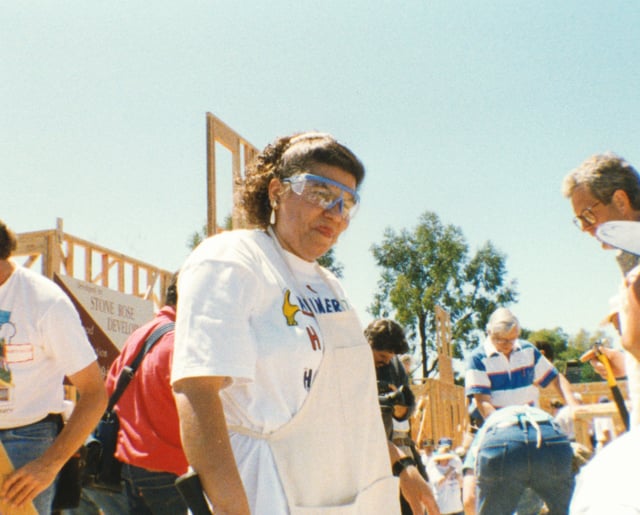 Desperate to gain a foothold on a better life, Doraida and Mario applied for Habitat's homeownership program. After they were accepted, they helped build their house with 500 hours of "sweat equity" on the construction site. The Herrera family quickly made their house into a home. Their home gave them the space and stability they needed to raise their children and, eventually, their grandchildren. Now, 20 years later, Mario and Doraida continue to thrive in their Habitat home.
Mario and Doraida felt a sense of dignity in paying their mortgage over the years. "The money that we were earning was for our home, not for rent. I was paying for my future, for me, for my children," said Doraida. "We worked very hard, and we knew that with time the house would be ours. We feel very proud that we've paid off our house." Their Habitat home affected more than their finances. The stability, safety, and comfort of their home impacted the children's performance in school. All three Herrera children graduated from college and have since built successful careers.
The Herreras have made so many memories in their home and truly appreciate the value of their experience with Habitat. "This is a family house, a house you don't want to let go of. This was such an opportunity," said Doraida. "We want to say thank you to Habitat. Being homeowners has made a huge difference in our lives.