The bell has rung, and school is officially back in session! We're thrilled to see our community poised for academic success and taking on this school year with confidence. This year is going to be different for many students, especially the 11 new Habitat families starting a new school year after settling into their new homes at Central Commons. With the security of stable housing, we're excited to see the newest Habitat Kids chart their educational futures. You often hear that Habitat homeowners build more than just a home for their families – they build strength, stability, and self-reliance. A key factor in that success is the impact homeownership has on education.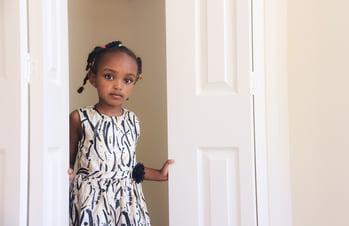 Habitat Kids
A Habitat home provides more than just a place for a child to lay his or her head, but the opportunity to grow in a space of his or her own. With the help of Bartlett Cultural Connections, we were able to conduct our recent Social Impact Study of Habitat East Bay/Silicon Valley homeowners. According to the SIS, virtually all Habitat Kids have a quiet place to study after they move into their Habitat homes, and they experience a significant improvement in their performance and confidence in school. Our study also showed that Habitat kids have a high school graduation rate of 87%, which surpasses the national average, opening up the opportunity of higher education. Habitat families are also making generational leaps, with 45% of Habitat kids reaching a higher education level than their parents.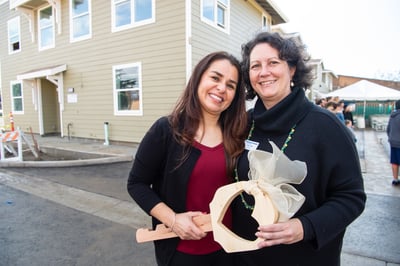 Habitat Parents
Before moving into their Habitat homes, many of our homeowners saved little, their income largely going to rent, utilities, food, and other expenses. This meant day-to-day savings were often skim, making it near impossible to think about longer-term educational savings. With the stability of an affordable mortgage, Habitat parents are able to invest more in education. Since moving in, families have been able to save up to 5 times more in college savings, and 20% of adult Habitat homeowners have increased their own level of education. In addition, our volunteer Family Resource Committee offers free tutoring for Habitat Kids through the Homework Help program. And through our HUD-certified Housing Counseling Program, we also provide free financial education workshops to help families stay on track and proactively plan for their future goals.
So, as students settle into their semesters, we're optimistic about what the future holds for Habitat Kids and their families – because we know a Habitat home is the pivotal first step that changes a family's trajectory for years to come.
Check out out Social Impact Study to learn more!