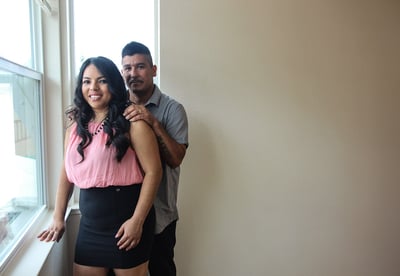 Have you been asking yourself, "How do I prepare to purchase a home?" Even before you make that purchase, deciding to buy a home is a huge milestone in and of itself. The process that follows is often overwhelming. But with some guiding principles, there's no need to be intimidated – just well-informed and prepared!
Since buying a home can be one of the most expensive decisions you'll ever make, it's important to prepare yourself before you dive into the process. Everyone's journey to homeownership is different. Whether you plan to purchase a home with Habitat for Humanity or on the open market, there are some common tips and considerations that every homebuyer should bear in mind in mind before embarking on the journey.
Learn about the homebuying process.
The process of purchasing a home will be unique to you, but all prospective homebuyers start the homebuying journey the same way. Buying a home should start by understanding the short- and long-term costs associated with homeownership and establishing your budget. With the"Explore the Costs" calculator – which you can find in the "Considering Homeownership" playlist at our Financial Education Center – you can figure out what you can afford and take the first step to buying your dream home.
Research available resources and saving strategies.
One of the most important things to remember when you decide to purchase a home is that you're not alone in the process. Guidance from financial professionals, resources like Habitat's Housing Counseling Program, and opportunities like grants and specialized loan programs for down payment and closing costs assistance – all of these can help make homeownership more accessible and sticking to your budget more achievable.
Get started!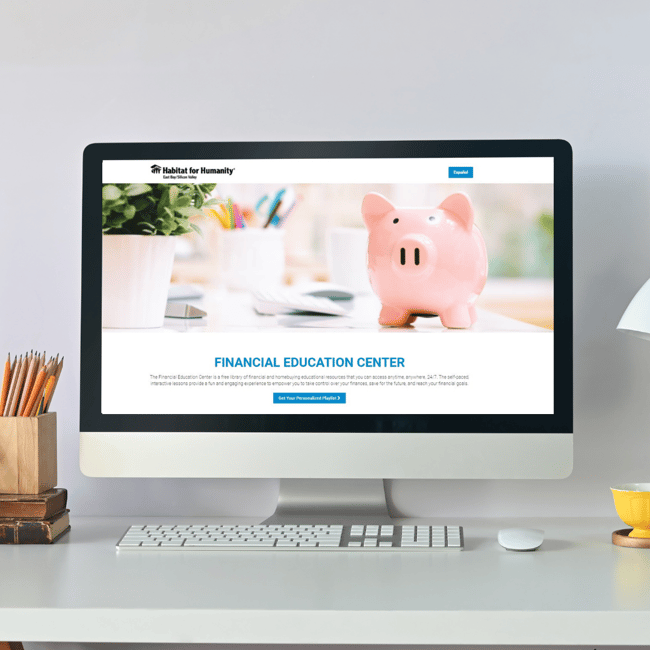 If you dream of becoming a homeowner in the Bay Area, Habitat is here to help you navigate the process – whether you purchase a home through our Homeownership Program or not. Start by visiting Habitat's Financial Education Center. This online educational library offers interactive playlists such as "Considering Homeownership" and "Buying a Home" that provide tools and resources you can access on your own time.
If you're looking for a more in-depth opportunity to learn about the homebuying process, consider attending a HUD-approved First-Time Homebuyer Class. Guided by a HUD-certified Housing Counselor, the First-Time Homebuyer Class gives attendees detailed "how-to" instructions on topics like:
Preparing for homeownership
Steps of the homebuying process
Obtaining a mortgage loan
Shopping for a home
Protecting your investment
Managing your money
Understanding credit

Click here to see our next available HUD-approved First-Time Homebuyer Class

.

Purchasing your first home can be a gratifying process if you're prepared, know the process, and understand your budget – and if you need a partner along the way, we're here!