Ken Petersen, his wife, Jennifer, and their family have called the Bay Area home for over 50 years, but he understands what a struggle it can be to lay this foundation in our unique region. "As Bay Area residents, we know that this is an extremely expensive region in which to live," said Ken.
It was this understanding that made Ken feel a fundamental connection with the mission of Habitat for Humanity. Since 1995, Ken has been a vital part of our mission as a donor, a volunteer, and a Board Member.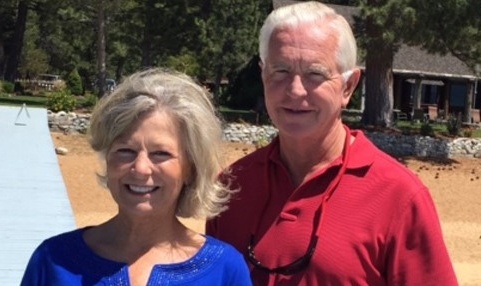 When he retired eight years ago, Ken's commitment to Habitat EBSV only grew.
Ken has seen the direct profound impact Habitat has had on the lives of many families. When he reflected on the essential value of decent, affordable housing to a family and a community, Ken and his own family decided to take their support to the next level. "Our family is close knit," Ken said, "and we discuss goals, service to others, and meeting not only the needs of our own family but also the needs of the community in which we live."
After this reflection and conversation, the Petersen family decided to sustain their commitment to Habitat with a legacy gift by naming Habitat EBSV in their will, taking their giving from a life's passion to a long-lasting legacy of hope.
"My wife and I chose to include Habitat in our will because we believe in the mission," said Ken. "We also have experienced firsthand how Habitat responsibly stewards the funds they raise, and we knew that this organization was worthy of our support."
By integrating Habitat EBSV into their living trust, Ken and Jennifer have ensured that they can meet the needs of both their own family, and the extended community they call home. "It was easy," Ken said, "and now we are completely prepared."
Habitat for Humanity, like Ken, is committed to creating a world in which everyone has a decent place to live. Ken has realized: "Planned giving is really a life-changing act of love. It changes not only you, but your entire family, by creating a legacy."