The Real Challenge
Some people ride Cycle of Hope to challenge their physical limits. For Harold DeGuzman, Cycle of Hope is a chance to challenge the status quo, as well.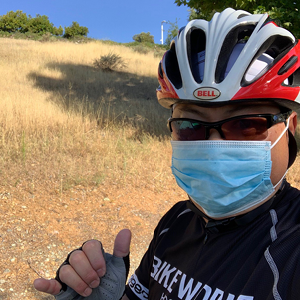 "I realize that the reality of homeownership for a lot of people, especially in the Bay Area, is not a reality at all," says Harold. By riding Cycle of Hope and raising funds for Habitat, Harold is doing his part to change those circumstances. "It means a lot to me that an organization like Habitat exists to help families fulfill that reality. It helps to remind me personally that I can't take certain things for granted."
And it's more than a personal investment, Harold points out. "I feel fortunate to be able to partner with Habitat, and it means a lot to me both personally and professionally," he says. That's because he's riding with a team assembled by Cycle of Hope's Presenting Sponsor, Patelco Credit Union, where Harold serves as Vice President and Controller. "At Patelco," Harold says, "we believe in supporting everyday needs like housing for our communities." It's this community-oriented ethos that drew Harold to Patelco in the first place. "I feel privileged to be part of an organization where community involvement is not only encouraged but expected."
Harold has shown real commitment to the cause, leading the fundraising efforts for Team Patelco. When asked about his fundraising secret, Harold simply says, "I try and tell a good story as to why I'm fundraising." And when it comes to sharing that story, Harold says, "I'm fortunate to have a great network of family, friends, and colleagues that have always supported me and my fundraising efforts. Using email to reach out to them puts the ball in their court… No pressure either way. Well, maybe a few more emails down the road."
With so many causes near and dear to his heart, Harold says that Patelco was the inspiration to support Habitat. "Because Patelco has been a supporter of Habitat East Bay/Silicon Valley," Harold says, "I jumped at the opportunity to help with the fundraising efforts." Patelco's support of Cycle of Hope – for three years running – is part of a long legacy of involvement with Habitat, from bringing people power out to the construction site, to supporting Habitat's Housing Counseling Program, and more.
Come ride day, Harold is prepared for the 40-mile trek before him. As a veteran of endurance events since 2009, Harold knows, "you must have a plan, both mentally and physically. You need to have the discipline to stick to that plan, and then of course, you must be able to execute the plan. We must also prepare for the curve balls that will undoubtedly come our way." For him, it's a mirror to the work he does with Patelco to support members' financial wellbeing: "Identify your financial needs and goals, then organize and prepare a plan to make those goals and dreams a reality. Much like training, it takes preparation and discipline, but in the end, you realize you have the fuel to turn your financial dreams into a reality."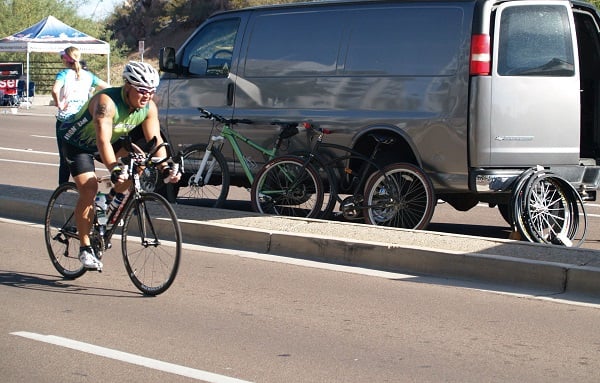 And when the challenge feels overwhelming, Harold zeroes in on his motivation, keeping the cause he's riding for at the top of his mind. "I never want to take things for granted, so I just keep thinking of those who do the real suffering while I'm out riding a bike or swimming in the ocean or running in a beautiful area… Those aren't real challenges when you compare it to someone who is sick or doesn't have a roof over their heads."
For Harold, Team Patelco, and everyone else who is taking on the challenge of Cycle of Hope: Ride from Home, we are grateful. Because of you, more of our neighbors will get the hand up they need to overcome the "real challenges" of our housing crisis.
To join Cycle of Hope: Ride from Home, register today as either an individual or as a team!
We hope to see you riding and joining our distance clubs as your reach your personal finish line October 10th- 25th!