At Habitat, building isn't confined to the construction site. Our Housing and Financial Counseling team and the clients they work with are doing some serious building too. They are working hard to build the skills they need to become financially stable and on the pathway to homeownership and other aspirations.
Our team works with clients through one-on-one counseling sessions, financial education workshops and webinars, first-time homebuyer classes, and our free, online Financial Education Center. Clients come away from counseling closer to their goals in so many ways. Ready to purchase their first home. With a workable plan and the skills to get out of debt. Understanding how a household budget works. Enjoying repaired credit and the boosted confidence that comes with it.
Meet the Habitat Housing and Financial Counseling team!
With a variety of experience and ways to support, our counselors are equipped and eager to help you achieve your goals, with services in both English and Spanish!
Alessandra Pio di Savoia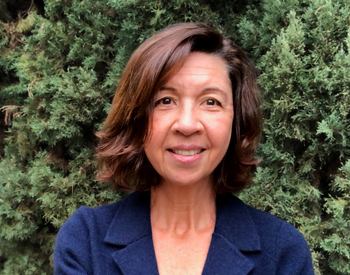 Alessandra has 14 years of experience helping people learn how to manage their personal finances, improve their credit, become debt free, build savings, and financially prepare to reach the goal of homeownership! She also has professional training certifications from Neighborworks America, in addition to being a HUD-certified Housing Counselor. Always striving to offer the highest and latest standard of knowledge and care, Alessandra has grown and continues to augment her skill set with numerous professional trainings.
She does this work because she has seen firsthand, over and over, what a difference it can make. Just recently, she says, one of her clients met some huge financial goals they had been working toward together. It has meant the difference between high debt with collections, and being nearly debt-free and clear of all collections. Between a negative cash flow with no savings, and a cash-flow positive budget and an emergency savings cushion. A bump in their credit score of about 200 points.
With this new year and newly-growing team, Alessandra looks forward to working with new and existing partner agencies and her new teammates – and exploring ways in which they can keep the program growing.
If she could teach her younger self a financial skill, Alessandra says, it would be best practices for building a positive credit history and credit scores. And as for her free time, Alessandra loves to spend it hiking, being out in nature, spending time with family and friends, and challenging her brain with puzzle games.
Carmen Reid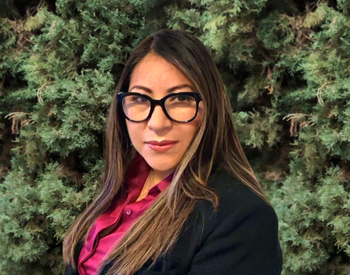 Carmen comes to Habitat with a lot of experience as a loan officer and a financial wellbeing coach, and she's passionate about educating and empowering her clients with the importance of building, understanding, and managing their credit – and how they can effectively utilize it to create better financial opportunities and reach homeownership goals. Carmen speaks Spanish and has professional training certifications from Neighborworks America, Consumer Action, United Way Bay Area, and more – and she is currently working toward her HUD certification, too! All, she says, so she can be better equipped to offer useful resources and assist clients with increasing their knowledge and skills.
For Carmen, Housing and Financial Counseling services have incredible, wide-ranging real-world ramifications. Credit, for example, she sees as a key asset that can impact everything from renting, securing employment, purchasing a car or home, and beyond. It's why Carmen is so committed to this work; it can help a client go from living paycheck to paycheck, stressing to meet basic living costs, to overcoming that financial strain and meeting big goals.
Carmen is excited to start this year in collaboration with a strong team, working in common purpose to get each client to their financial goals, whether it's bolstering credit, building savings, becoming a first-time homebuyer, or beyond.
If she could have learned a financial skill earlier in her life, Carmen says, it would be the 50-20-30 rule of thumb for budgeting. That's 50% of your monthly expenses going to your main necessities, 20% to your savings, and 30% to those lifestyle choices! When she isn't spreading the financial know-how, you can find Carmen in the garden or in the kitchen, cooking up a storm!
Mel Rogers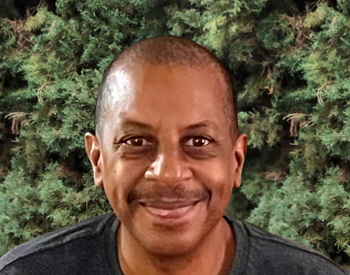 Mel has been all about finance – and especially how it intersects with homeownership – for a long time. Having studied business finance in school, he also has a real estate brokers license (and his own personal experience becoming a homeowner himself) and four years of experience as a Credit and Homeownership Counselor prior to joining the team at Habitat. All that in addition to being a HUD-certified Housing Counselor mean that Mel has educated many people about the importance of their financial health and how to improve it – and he's seen a lot of those people become homeowners afterward.
This work is incredibly meaningful to Mel because he sees how fundamental it is. Homeownership, he says, can create generational wealth – and he's determined to help increase access to it. Learning about financial health and how to improve it, according to Mel, can be monumentally freeing. And it can all begin with the right counseling.
Mel is bringing his experience and his energy into 2023, eager to touch more people who want to improve the financial quality of their lives.
If he had a time machine, Mel would have learned about saving and investing earlier in life – which is why he's excited to pass those skills along to as many people as he can! And when Mel isn't busy doing that, he is likely eating something delicious, traveling, hiking, reading, or watching sports or a nature documentary.
Can't get enough of Alessandra, Carmen, and Mel? Learn more about how they can support your journey toward your own financial goals!