Habitat's new Trades Support Program is all about taking the long view. By partnering with industry supporters and education programs, Habitat is offering a real-world trades classroom that fosters the next generation of skilled workers. A growing demand for a skilled workforce makes the trades a strong and viable career path, and this program aims to increase access to industry expertise, nurture a diverse and well-prepared workforce, and provide firsthand experience – all while bolstering our affordable homebuilding efforts with funding and volunteerism.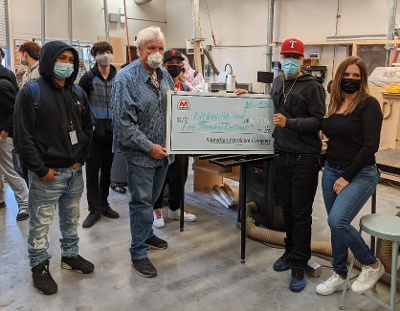 True to its name, Marathon Martinez Renewable Fuels is in it for the long run as well, focused on developing the talents of its potential future workforce. And with a special connection to Contra Costa County – including its landmark renewable fuels manufacturing facility in Martinez – Marathon is intent on investing in the local community. To that end, they have a longstanding partnership with Contra Costa Schools, with an eye to supporting their students' trades education.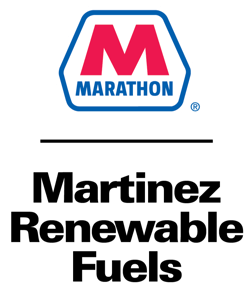 Through an initiative known as Hands On for Habitat, Marathon is tackling the need for both skilled labor and affordable housing. Through the program, Marathon is granting four area high schools $5,000 each to purchase tools and materials used in shop classes. In addition, they're sponsoring multiple build days on Habitat's construction sites to give these students a chance to augment their classroom learning, learn from experienced construction professionals, and offer a helping hand to build affordable homes in their community. With Marathon's $105,000 commitment, over 300 local high school students will have the opportunity to show off their skills and be an instrumental part of our new development in Walnut Creek, Esperanza Place – and the stories of 42 families who will own homes there.

Hands On for Habitat builds on Marathon's existing contributions to Habitat's work, including their own employee volunteer hours spent preparing Esperanza Place for vertical construction and volunteerism.

Our Trades Support Program depends on outstanding partners like Marathon, stepping up to offer their time, investment, and expertise toward a world where everyone has a decent place to live – and the people with the skills to build it. Interested in getting involved as an industry partner or trades education program? Get in touch with us today!